Family Practice Opportunities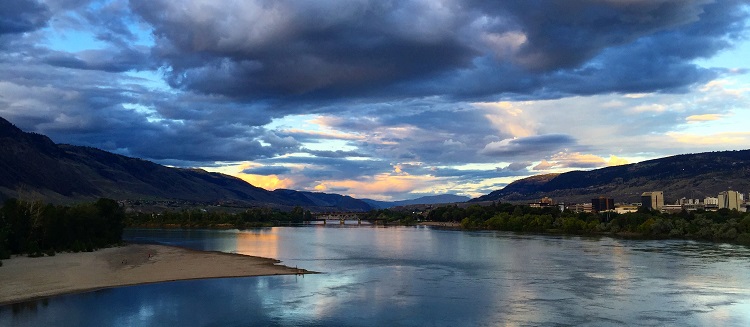 Your Complete Practice Starts Here  
Join the close-knit community of family physicians, specialists, and allied health professionals in the Thompson Region in south-central British Columbia. The Thompson Region offers a combination of urban/rural practice flexibility with the support of a large network of specialists and services. In ​Kamloops, you can enjoy urban comforts such as award-winning restaurants, live theatre, and a symphony orchestra, while living minutes away from year-round, world-class recreation including skiing, mountain biking, water sports, and golf. A range of opportunities – from starting your own practice to joining a small group or integrated team clinic – ensures that you'll find one that's ideal for you. 

If you're interested in any of the postings below, please contact Shelley Breen or call 250-372-1621. 

Post a practice opportunity >
Are you looking for a practice opportunity that can give you a balanced lifestyle, a fully operational and well-run family practice, excellent staff that work with you to achieve the best care for your patients and a supportive GP colleague who enjoys working as a team? >

Location: Kamloops
Job Type: Full Time 

Welcome!

My name is Dr. Steven Broadbent and I work with two excellent medical office assistants and our part time practice manager, my wife, Sarah. Our evidence-based practice works closely with our local pharmacist and other health care providers to ensure patients have holistic and timely-based care to the level we would expect for own families. Our experienced office manager will ensure everything is billed appropriately, there will be no administration headaches or problems, with a competitive standardized split of overheads to earnings.

Currently, I choose to not have hospital admission privileges, instead focusing purely on office-based family practice with no prenatal care, meaning there are no on-call commitments, but each doctors' practice can be tailored to suit their individual needs and desires. Hospital colleagues are easy to access for an opinion and have always been extremely helpful and informative leading to quality shared collaborative care.

Our practice has recently received the BC College of Family Physicians "My Family Doctor Award" in recognition of our efforts for patient care representing the whole of the Interior Health Authority.

 

My own practice has a focus towards complex care needs and we are paperless utilizing TELUS Med Access EMR. We automate everything, using digital transcription with Dragon Medical ensuring we are seamless, timely and efficient.  Clinic typically works Monday to Thursday 0800-1600 and Friday 0800-1200 and fully flexible if you want to tailor make your clinic.

As Sarah and I moved from North Yorkshire, UK in 2013, we are well versed in the challenges people face when moving to a new community. Coming from a different culture and country, and the integration both medically and socially, we can hopefully ease any worries you may have as we have already travelled that path and can offer support. 

If you are looking for a great atmosphere, an experienced physician willing to aid set up and support to reduce the stress of starting out, staff with a good sense of humor in a well-run established clinic, then contact us to schedule a site visit. 

We look forward to meeting you.

Contact: drbroadbent.moa@yahoo.com.
Orchards Walk Medical Clinic >  

Location: Kamloops (Valleyview)
Job Type: Full Time and Part Time 
 

Supporting Team Excellence with Patients Society operationalized Orchards Walk Medical Clinic in the spring of 2018. STEPS run the details and business of the practice to support physicians spending their time doing medicine. Part-time practice options are also available. Physicians may work outside the office in addition to this income. The clinic utilizes MedAccess and is completely electronic with lots of parking and a new building. Currently the team consists of Family Physicians, Register Nurse, A Nurse Practitioner, MOAs, Diabetic Nurse, Respiratory Therapist and Dietician. We are looking forward to adding more family physicians and other Allied Health providers in the future. The ideal candidate thrives in an innovative, collaborative team environment. 

Please contact Christine Matuschewski for more information.  
Work-Life Balance in Beautiful Chase, BC! > 

Location: Chase
Job Type: Full Time and Part Time 


Two practice-ready opportunities are available in the Chase Medical Clinic. Located 40 minutes from downtown Kamloops, Chase sits on beautiful Little Shuswap Lake. Rural benefits are also available to physicians who live and practice in Chase. The clinic team consists of three other physicians, a nurse practitioner, an office manager and a warm, efficient MOA team. Office hours are 8:00am – 4:00pm Monday to Friday (a four-day week may be negotiated) and has no after hour requirements, however all physicians are expected to rotate through the emergency department in eight-hour shifts, five to six times per month. Overhead costs are fixed, and the EMR is Wolf. 

Contact: thompsonrecruitment@divisionsbc.ca.

 
Live and work in Canada's second largest winter resort > 

Location: Sun Peaks
Job Type: Full Time 

Sun Peaks is an exciting year round tourism destination just 45 minutes from Kamloops, BC.  Take advantage of alpine and nordic skiing, as well as golfing, ice skating, snowmobiling, fishing, hiking, biking and more.

We have a purpose built community health centre.  Our team is made up of  one full time and one part time family physicians, UBC family practice residents, an RN, a mental health worker, specialty clinics and administrative staff.  During the winter season we are open 7 days per week with reduced hours at the weekends.

Contact: 

Laura Bantock, Executive Director
Sun Peaks Community Health Centre execdirector@sunpeakshealth.com
Rare practice opportunity close to hospital > 

Location: Kamloops (Downtown)
Job Type: Full Time 
 

A great location only two blocks from the Royal Inland Hospital, and close to all the amenities in the downtown core. With room for three physicians, this bright, modern space is only 10 years old, is fully equipped with six exam rooms, generous office space and a warm and welcoming front waiting area. There are two underground parking stalls available, and the building is also home to several other medical professionals. 

Contact: thompsonrecruitment@divisionsbc.ca
Want to practice medicine in a lakeside recreation community? Join us in the North Shuswap > 

Location: Scotch Creek
Job Type: Full Time 
 

Immediate opportunity for a General Practitioner to operate a family practice in the beautiful North Shuswap, located in the southern interior of British Columbia.

This lovely 1,200 sq. ft. community health centre has been recently renovated featuring 2 examination rooms, a triage room, lab services room, a bright & spacious waiting room area and ample parking.  Well designed reception area fully equipped with MedAccess EMR, Wi-Fi, high speed internet, fax, etc.  We offer very flexible clinic hours for regular and walk-in patients (current hours Monday – Friday 9:00am – 5:00pm); Nurse Practitioner and Foot Care Nurse on site monthly; as well as other health professionals.  The clinic which is located between a pharmacy and a dental clinic, in the heart of Scotch Creek, also has biweekly lab collection services.  Kamloops and the Royal Inland Hospital are located less than an hour away and offer access to all specialities.  This location offers many rural incentives and an 80/20 split. 

We are seeking an empathetic candidate who communicates well is sought for our community practice which serves an excellent patient mix of seniors, families, and singles.  This is an ideal location for a candidate who desires a community supported, well organized and well staffed family/walk-in practice.

The North Shuswap Health Centre, located in Scotch Creek, is situated half way between Kamloops and Salmon Arm on the Squilax-Anglemont Highway accessible just off the Trans Canada Highway.  The health centre serves surrounding areas including 7 communities stretched out along the sunny North Shore of the sparkling Shuswap Lake.  The North Shuswap attracts people of all ages and walks of life and families thrive in this dynamic, caring & safe community. 

For more information on practicing in this lovely community, click here.