Your Locum Starts Here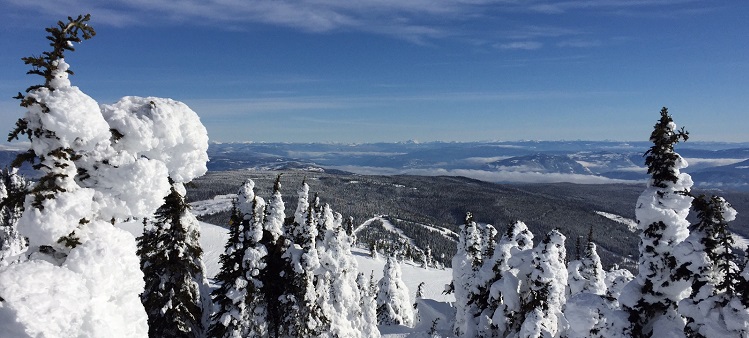 Whether you are a new grad, an experienced locum or a physician in transition, we want to make finding and organizing family practice locum jobs easy and efficient. If you have a locum opportunity that you would like posted on our website, please click the link below to enter all necessary information. 

If you're interested in any of the postings below, please contact recruitment@thompsondivision.ca or call 250-372-1621. 

Post a locum opportunity
Immediate Locum Opportunity at TRFO 

Location: Kamloops 
Job Type: Locum
Dates: Various  

Join an excellent team of physicians with a passion for obstetrical care. The Thompson Region Family Obstetrics (TRFO) group cares for about 60% of pregnant women in Kamloops and surrounding areas, attending about 600 deliveries a year. Our excellent team also includes two registered midwives, who provide postpartum care, a patient care coordinator, and medical office assistants. You can be sure to receive fantastic obstetrical support at Royal Inland Hospital (RIH). 

TRFO is looking for immediate locums to provide 24-hour/shift, on-call coverage of the delivery room at RIH. There is an income guarantee of $2,194 per 24-hour shift. Locums are eligible for reimbursement of travel expenses and time as well as welcome incentives.  

Contact: recruitment@thompsondivision.ca

  
Hospitalist Shifts at Royal Inland Hospital 

Location: Kamloops 
Job Type: Locum and Permanent
Dates: Various  

Royal Inland Hospital in Kamloops, BC is seeking locums and permanent positions for full-time (1 in 2 weeks) and part-time (1 in 4 weeks) Hospitalists to join our team. The hospitalist service is a robust and growing program that provides MRP or collaborative care medical support to roughly 2/3 of all patients admitted to Royal Inland Hospital.

· We currently function in a model of providing care over seven consecutive days, with one late/evening shift and one overnight call

· We work closely with our Emergency Medicine colleagues, seeing new admissions or on the wards working closely with colleagues from a range of internal medicine subspecialties and surgical specialties (General Surgery, Neurosurgery, Orthopedics and Vascular Surgery). We also provide the majority of MRP care for admitted Stroke patients.

  

 · There is a well-established culture of collegiality and collaboration within the hospital.

· A permanent hospitalist position is available for a suitable candidate.

· Candidates interested in part-time positions may also be interested in a variety of other opportunities in Kamloops, such as obstetrics, emergency, primary care, and urgent care.

Contact: jlevancio@gmail.com

 
Orchards Walk Medical Clinic

Location: Kamloops (Valleyview)
Job Type: Locum
Dates: Multiple  

Orchards Walk Medical Clinic is an interdisciplinary multi-physician clinic that has multiple locum opportunities. The clinic uses MedAccess and is completely electronic with lots of parking and a new building. Family practice locums should enjoy working in an innovative, collaborative team environment. They are seeking locums regularly 1-2 days per week.

 

 

Supporting Team Excellence with Patients Society operationalized Orchards Walk Medical Clinic in the spring of 2018. STEPS run the details and business of the practice to support physicians spending their time doing medicine. Currently the team consists of Family Physicians, Registered Nurses, a Social Worker, a Nurse Practitioner, MOAs, and Occupational Therapists, with advanced access to a Diabetic Nurse, Respiratory Therapist, and Dietician.

Please contact cmatuschewskisteps@gmail.com for more information.  

  
Locum opportunity at Bee Well Medical Clinic

Location: Kamloops
Job Type: Locum
Dates: Multiple  

Welcome! 

My name is Dr. Steven Broadbent and I work with two excellent medical office assistants and our part time practice manager, my wife, Sarah. Our evidence-based practice works closely with our local pharmacist and other health care providers to ensure patients have holistic and timely-based care to the level we would expect for own families. Our experienced office manager will ensure everything is billed appropriately, there will be no administration headaches or problems, with a competitive standardized split of overheads to earnings. 

Currently, I choose to not have hospital admission privileges, instead focusing purely on office-based family practice with no prenatal care, meaning there are no on-call commitments, but each doctors' practice can be tailored to suit their individual needs and desires. Hospital colleagues are easy to access for an opinion and have always been extremely helpful and informative leading to quality shared collaborative care. 

Our practice has recently received the BC College of Family Physicians "My Family Doctor Award" in recognition of our efforts for patient care representing the whole of the Interior Health Authority. 

 

 

My own practice has a focus towards complex care needs and we are paperless utilizing TELUS Med Access EMR. We automate everything, using digital transcription with Dragon Medical ensuring we are seamless, timely and efficient. Clinic typically works Monday to Thursday 0800-1600 and is fully flexible if you want to tailor make your clinic and fully flexible if you want to tailor make your clinic. 

As Sarah and I moved from North Yorkshire, UK in 2013, we are well versed in the challenges people face when moving to a new community. Coming from a different culture and country, and the integration both medically and socially, we can hopefully ease any worries you may have as we have already travelled that path and can offer support.  

If you are looking for a great atmosphere, an experienced physician willing to aid set up and support to reduce the stress of starting out, staff with a good sense of humor in a well-run established clinic, then contact us to schedule a site visit.

Contact: drbroadbent.moa@yahoo.com