Champions for Family Medicine

Champions for Family Medicine recognizes the dedication, compassion, and diverse contributions of family doctors in our local communities. We are sharing profiles of some of our physicians. We also want to recognize the generous support of the local businesses who joined us to showcase these primary health care providers through the Champions program.
We are a non-profit group that supports family doctors in the Kamloops-Thompson Region. We're working to keep the doctors we have, and working to bring more to our neighbourhoods.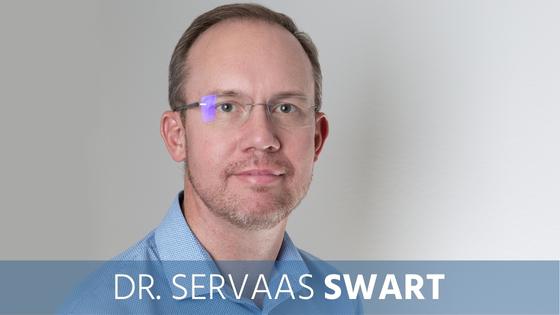 Dr. Servaas Swart: Navigating changes in family medicine

For Kamloops family doctor Servaas Swart, the writing was on the wall 10 years ago, foreshadowing today's family doctor shortage. Dr. Swart says that in 2013, a growing population, aging physicians, and career shifts from general family medicine all pointed to a worsening doctor shortage. At the time, 34 per cent of the population in the Kamloops-Thompson Region did not have a family doctor. Today, that gap is more than 40 per cent, even though we have more family physicians in the region than we did a decade ago.

Back then, the province asked its physicians when they planned to retire, and a lot of baby boomers said they intended to retire around 2018 to 2022.

"We knew then that we were heading for trouble," Dr. Swart says. "You need to recruit people to make up for the population growth, and you also have to make up for those people who are going to retire. I think the urgency was there 10 years ago, and the urgency increased as time went on. That's what we've seen right across Canada."

Meanwhile, family medicine continues to see massive changes in the ways that physicians practice.

"Most of those physicians back then had huge practices that they built up over 35 years," Dr. Swart says. "They were the old generation of truly full-scope medical practices. They did maternity care, after-hours call, and inpatient care. Physicians have become more specialized. Now, they're doing just office-based family care, or just doing inpatient hospital care, or just maternity care. In a sense, you need more people to do the same work as one physician previously did."

Dr. Swart says other factors contribute to strains on the health care system, such as patients' expectations.

"Previously, the patient came to you and said, 'My knee hurts, what do I do?' Now, that patient can go on the Internet, read up on their condition, and say, 'Well, my knee hurts, and I need physiotherapy, I need medicine, maybe an MRI, and I need to see an orthopedic specialist.' Expectations are way higher and strain the system, but it's a fine line to refuse to send a patient for all those things."

An aging patient population also brings more complexity to primary health care.

"If I look at my own practice, those baby boomers were younger and healthier 10 years ago. They're now 60- and 70-year-olds, so the complexity of diseases has evolved, it's a naturally occurring phenomenon," Dr. Swart says. "They get more medical conditions and that leads to an increased burden on the system. Remember, baby boomers are a big generation, so a lot of them are going into this complexity.

"So, all these things now happen suddenly. But now we're faced with difficulty recruiting people, and it's not just here, it's from Halifax to Ucluelet that people are having difficulty recruiting people. So, we are in competition with all those other places to recruit physicians."

Dr. Swart says the public's concerns are important, and he encourages people to speak out.

"The more we hear the public voice, the better it enables the politicians who represent us and the physicians who represent us to carry the message forward," Dr. Swart says. "In all my time being a family physician, this is the most support I've ever seen from my patients. People are grateful for having a family physician."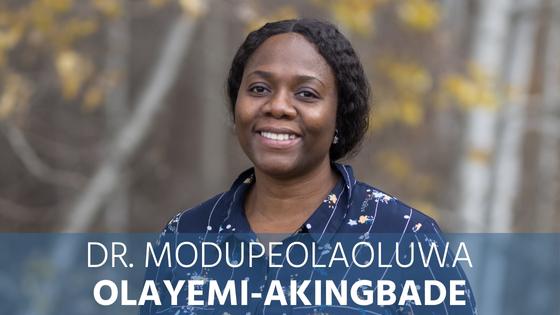 Dr. Modupeolaoluwa Olayemi-Akingbade: Committed to care during a community crisis

A smoky summer afternoon. Falling ash. Approaching wildfires. And an order to evacuate.

Logan Lake family physician, Dr. Modupeolaoluwa (Dr. Mo) Olayemi-Akingbade, recalls the uncertainty and fear she felt that August night in 2021 when she and her family, along with the rest of the town's residents, were told to flee from oncoming wildfires.

"I couldn't even drive or think straight when we were leaving," she says. "But I knew I had to get to Merritt and contact the Division for support."

The Thompson Region Division of Family Practice is Dr. Mo's regional organization for family doctors, nurse practitioners and midwives. The Division and Interior Health created an emergency evacuation plan for Dr. Mo to relocate to Merritt, including accommodation for her family and a place for her to continue seeing patients. Dr. Mo evacuated on a Thursday, set up an office in Merritt's hospital on Friday, and was seeing patients again by Monday.

"Being able to work was critical. I didn't just sit and think about whether or not we'd have a home when we returned," she says. "I saw most of my patients virtually to make sure they had their medications, referrals, and test reviews done. Many of my connections were surprised I could still work, and we talked about where everyone had ended up and if everyone was doing OK."

Even though some of her appointments had to be rescheduled, being able to continue seeing patients reduced the backlog that would have resulted upon her return to the clinic.

Dr. Mo's commitment to her patients and to the continuity of health care was critical to the clinic reopening, and to working through what needed to be done upon her return to Logan Lake eight days after the evacuation.

"I felt very supported at such a stressful time," she says.

Dr. Mo's composure, teamwork, and willingness to reach out for support shows how displaced family physicians and their patients can continue to access necessary resources and maintain their connections in a time of crisis.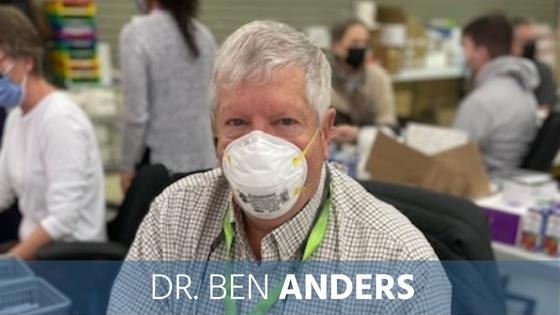 Dr. Ben Anders: Giving back to community health care

When Dr. Ben Anders retired from his family practice, he had no idea that he would be back on the frontline of primary health care a few years later, working to combat a global pandemic. Dr. Anders served Kamloops as a family doctor for more than 40 years. During that time, he delivered care to generations of families, and built close relationships with many health professionals along the way. When the pandemic hit and mass vaccination clinics opened, Dr. Anders didn't think twice about jumping in to help. He went through the process of getting re-licensed and administered vaccines at the various Interior Health COVID-19 Immunization Clinics around the community. While in the clinic, Dr. Anders became reacquainted with old colleagues, fellow nurses, and past patients.

Although he never expected to be paid for his efforts in the clinic as he was happy to volunteer, Interior Health insisted that everyone delivering vaccines required a contract which resulted in him being compensated for his service. After discussing things over with his wife Lorene, they collectively decided to invest the money back into local health care by making a generous donation to the Royal Inland Hospital Foundation to fund further education for the staff and health care professionals at the hospital in Kamloops.

Dr. Anders and his wife, Lorene, presented RIH Foundation with a $35,000 cheque. Their impact was doubled through the foundation's Giving Tuesday matching initiative. The Anders' donation resulted in $70,000 to directly benefit the health of our community by furthering education in the staff at RIH, which helps local medical professionals grow and become better health care providers.

"It was my privilege to work at the mass vaccinator clinics for 10 months," Dr. Anders said. "None of us there thought we would still be doing this type of clinic so far into the vaccine program. Lorene and I are in a position where we can contribute to the RIH Foundation from the clinic contract benefits.

"I am most pleased to be able to direct these funds toward the educational support for our RIH nurses, respiratory therapists, and various health care workers. These health care workers deserve the opportunities to get quality education."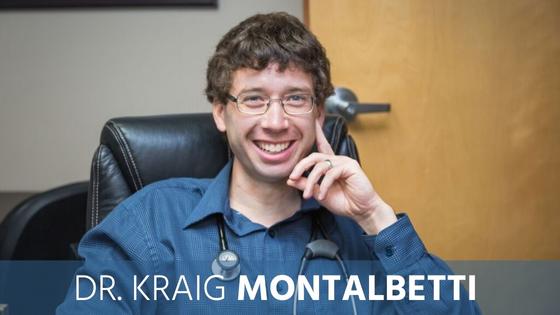 Dr. Kraig Montalbetti: Supporting traditional family practice

Halfway into a discussion about BC's doctor shortage, payment models, work balance, and running a family practice, Dr. Kraig Montalbetti pauses, reflecting on his relationships with his patients.

"In one week, I got four salmon fillets, a chicken, several bags of garden produce, homemade baking, a coffee gift card, and a homemade thank-you card from a 99-year-old patient and her daughter.

"We are appreciated," Dr. Montalbetti says. "And I'm really worried about the future of family practice. I'm concerned that new medical grads are being told that they don't want to practice the way I practice, and because of this they will lose out on the most rewarding parts of family practice."

Dr. Montalbetti finished his residency in 2008, locumed for a while, then took over the practice of the Kamloops doctor who delivered him at birth, Dr. Ron Oyler. That was 11 years ago. Today, Dr. Montalbetti is one of 11 family doctors at Aberdeen Medical Clinic. He pays rent to the five doctors in the group who own the building, and runs his own family practice and patient list.

Dr. Montalbetti is a fiercely outspoken defender of the traditional family practice.

"It's not a universal rule that doctors don't want to run their own practices. I get the support of our group of 11 doctors, and still maintain my autonomy. That autonomy helps provide me a work-life balance," says Dr. Montalbetti, who referees for high school and university basketball programs, and is president of the Kamloops Basketball Officials Association.

"I think fee-for-service is very fair. There's no one perfect billing system, but you don't need an MBA to run a doctor's office, it's not that hard. If you graduated med school, you can calculate stat pay."

Dr. Montalbetti says he would like to see BC's business cost premium improve for family doctors, currently at three per cent, which goes towards his practice's 30-per-cent overhead.

"When I say I actually like running my own practice people are surprised. 'Why give up 30 per cent of your income to overhead?' I hear that all the time," he says. "It's because there's more to it than that. I can take much better care of someone I know, practicing medicine is easier that way."

He worries that the social contract is eroding between doctors and the public: As physicians seek less hours and less responsibility for business and patient decisions, the public offers less respect, trust, and remuneration in return.

Dr. Montalbetti is responsible for fewer patients than most physicians who work his hours but he is quick to point out that the number of people is not the important part of the story.

"The number of patients you have is not an accurate reflection of the care that you give. I keep a really close eye on my patients. It's about quality over quantity," he says. "You get to know your patients over time. When I go visit patients in the hospital it's my name on their wristband, it's my name on the chart on the wall. I know they are scared or worried about being there, and seeing a face that they know and trust is important."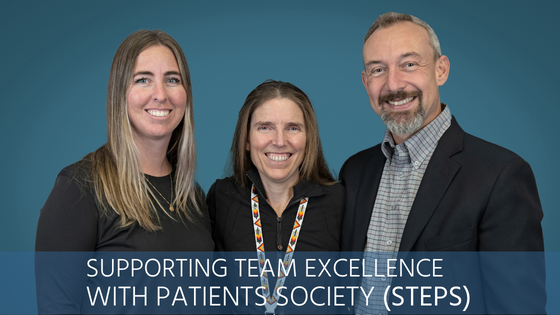 STEPS: Innovation with the community health centre model

As health care providers throughout BC struggle with stress, burnout, and swelling waitlists, one not-for-profit group operating medical clinics offers a hopeful glimpse of the future of family care in Kamloops.

Supporting Team Excellence with Patients Society (STEPS) formed five years ago in Kamloops to pull together different health care professionals into one larger interdisciplinary team. The resulting model is a community health care centre that offers various resources for family medicine, clinical care, rehabilitation, and social services. If the name STEPS doesn't ring a bell then its clinics might be familiar: Orchards Walk Medical Clinic, Bee Well Kamloops Medical Clinic, TruCare Family Physicians, and Dr. Jeevyn Chahal's 645 Victoria Street Medical Clinic.

At the heart of STEPS is a commitment to caring for the community and patients by supporting their team of medical, clinical, and social care providers with a clinic manager, billing specialist, a team of medical office assistants, other administrators, and a volunteer board of directors who have extensive business expertise.

"We think doctors should spend their time practicing medicine, not doing administration work," says Christine Matuschewski, STEPS' CEO. "In the STEPS model, doctors decrease the amount of administration that they need to do and increase the number of patients they can see. Their time practicing medicine and helping patients increases."

STEPS cares for approximately 17,000 patients in the community, and Matuschewski says that number could increase to 20,000 patients by the end of the year as STEPS grows from about 65 people on the team and up to 80 by December.

The community health care centre approach means that patients can access most importantly longitudinal general family practice care with integrated, collaborative, team-based care approaches to supporting the outcome of best patient health. The unique model allows better access for people facing barriers to care. STEPS also provides outreach care for Indigenous people, women's and sexual health services, LGBTQ2S+ and TransCare, and allied health care professionals including a dietician, social worker, pharmacist, registered nurses, diabetic educator, occupational therapist, and clinical counsellor.

Dr. Jeevyn Chahal joined STEPS a year ago, and she says the team-based care leaves her feeling supported, respected, and valued.

"Joining the STEPS community health care centre has renewed my love for family medicine and is allowing me to spend quality time with my patients, family, and friends," says Dr. Chahal.

As STEPS continues to establish its clinics, the organization can dedicate time on quality improvement and evaluation, using patient data to understand its patient population.

"For example, we can see a list of all our patients who deal with the chronic lung disease COPD, and look at where they live, see who needs respiratory therapy, and who requires a home visit, and start planning how to provide that care closer to home" says Matuschewski.

"We want communities in general to look at community health centres like STEPS, and see them as a viable option to lead and govern their own health care options in BC."
---
For more information on Champions for Family Medicine, contact Shelley Breen, Development Lead, Thompson Region Division of Family Practice.
Email: sbreen@thompsondivision.ca
---
Recognizing our Supporters
Thank you to the following businesses for supporting our physician recruitment and retention efforts: