Mr. Eric Holden - Vice Chair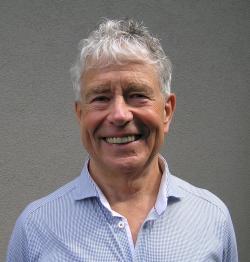 Eric Holden is a retired lawyer. For a number of years he was a Senior Partner at a national law firm where he was also the National Leader of the Employment and Labour Law Practice Group comprised of a collaborative team of lawyers from the firm's offices across the country.
As part of his community involvement Eric has served on the Boards of various not-for-profit organizations in Calgary and Victoria including participation on Governance, Human Resources and Risk Management Committees.
Eric grew up in the Montreal area. He has a B.Ed from McGill University where he played varsity football and a BA from Dalhousie. His law degree was attained at the University of Windsor Law School.
Following law school Eric and his wife Dorothy moved to Calgary where they raised their two children. They now love being on the coast where they enjoy cycling, running, hiking, tennis and meditation and the joys of herding two rambunctious grandkids.
Eric hopes to be able to provide whatever support he can to the Division and Family Physicians who are the bedrock of our healthcare system.