Mr. Kyman Chan - Treasurer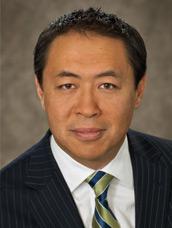 Kyman is a senior Partner of Grant Thornton LLP working out of the Victoria office.  He has over 25 years of experience serving professionals, entrepreneurial mid-market companies, and not for profit organizations.
Kyman specializes in providing assurance and business advisory services including audit, accounting, tax planning, strategic planning, internal controls review, project management and corporate finance.  Kyman delivers presentations and facilitates a number of strategic sessions with industry groups.
In addition to providing professional services to not for profit clients, Kyman has significant experience as a board member of many community and not for profit organizations, including 2 years as Board Chair of Camosun College and 4 years as a council member of his profession's regulatory association, the Institute of Chartered Accountants of BC.