Dr. Babak Nouhi - Member at Large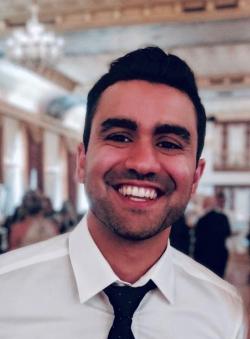 Babak has been fortunate to have spent significant time living between the U.S. and Canada. He earned his Biochemistry degree at McMaster University in Ontario where most of his family resides. He attended medical school in Northern California nearby Sacramento where he was primarily raised. Now he is excited to be here on Vancouver Island training as a first year resident as part of UBC's family medicine program.
When not busy with residency, Babak enjoys anything that gets the competitive juices flowing, be it a pickup game of basketball, a PR at the gym, or friendly banter with friends during a long night of Texas Hold 'em!