Carrera Teal - Chapter Coordinator, North Vancouver Island & Interim Regional Manager, Interior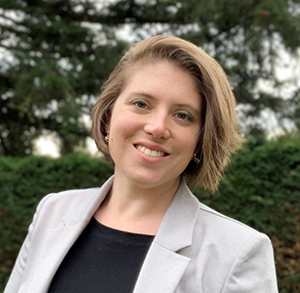 Carrera has worked in a variety of roles in the non-profit sector ranging from health charities to public and private post-secondary institutions. These roles have given her diverse experience in community development, communications and stakeholder relations. During her time working with a variety of health charities, she had the opportunity to work with many communities across the province of BC and into the Yukon. Prior to moving to Vancouver Island, she held the role of Director, Ancillary Services for Quest University in Squamish.
Carrera is an avid learner and believes that there is always something new to learn.  She holds a bachelor's degree in Management from UBC Okanagan and a Diploma in Public Relations from the University of Victoria. 
Carrera grew up in the Interior of BC but has truly found home on Vancouver Island with her husband and two dogs. When she's not working, Carrera enjoys swimming, cycling, paddle boarding and exploring outdoors on Northern Vancouver Island.