Southern Gulf Islands
Salt Spring is a diverse, vibrant community of approximately 12,000 nestled in the Gulf Islands between Vancouver Island and the Mainland. The island boasts a vibrant arts scene with painters, musicians, actors, playwrights, and authors. Salt Springers can find live music almost any day of the year whether it's folk, chamber, or rock, and our Saturday Market is regionally famous with everything made, grown, or baked right here on Salt Spring.

The physician community enjoys a collegial atmosphere as they work together to create the best possible primary care for their community of patients. There is a blend of solo practices, two physician practices, and one larger multi-physician practice. Salt Spring physicians collaborate in a variety of ways from complex care plans to providing cross coverage of their work on a multitude of projects with the Division. Physicians on Salt Spring have a history of thinking outside the box to provide patient-centered care and Salt Spring is the community that brought TeleDerm remote dermatological care to BC. The island is also home to the Lady Minto Hospital and several eldercare facilities. 

The island offers a blend of smaller subdivisions and acreages and the lifestyle is distinctly rural although with access to Vancouver Island and the urban areas of Duncan, Nanaimo, and Victoria it's not remote until after around 8:00 pm when the ferries stop sailing! 

Schools offer full K-12 education and the schools offer several interesting programs that foster creativity and a love of the arts. Recreationally, there's an extensive network of trails, several lakes, a beautiful indoor pool, and lots of boating. The landscape is breathtaking and the climate is moderate with misty winter mornings and sunny summer evenings. 
The Southern Gulf Islands Chapter encompasses Galiano Island, Mayne Island, Saturna Island and Pender Island.

Contact us to learn more about the Southern Gulf Islands Chapter.

 
Resources
Growing Healthy Kids 
- Child and Youth Mental Health and Substance Use Resources for Salt Spring Island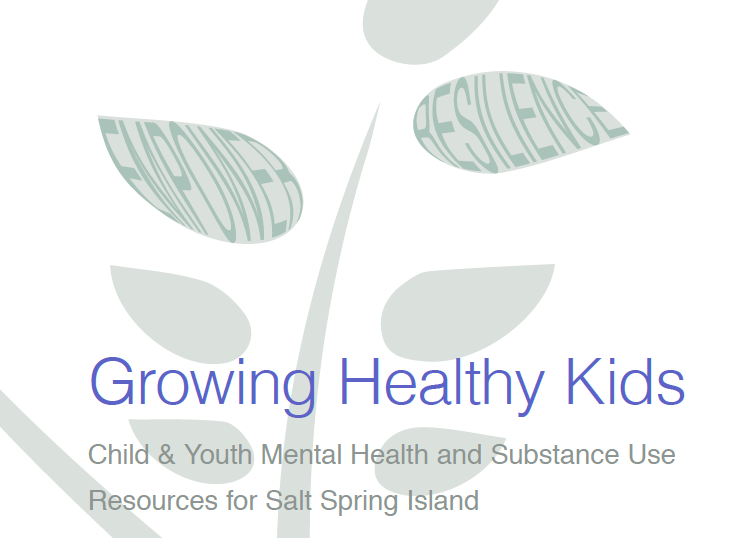 Introduction to Suicide Intervention Toolkits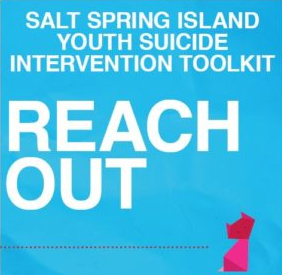 Salt Spring Island Youth Suicide Prevention Toolkit
A Suicide Prevention Toolkit for Professionals on Salt Spring Island
A Suicide Prevention Toolkit for Parents and Caregivers on Salt Spring Island
 
Visit Rural and Remote's Resources Page > for more practitioner resources.