Nathalie Currie, Administrator / Society & Finance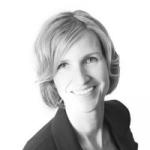 Nathalie immigrated with her husband and two children to Canada from Germany in 2007 and has been calling Maple Ridge her home for the past eight years. She has been actively involved in her community on different levels, i.e. volunteering with the RCMP, the Tri-City Family Place, the Rotary Club of Haney and the Parent Advisory Councils of her two children's schools.
Being an Executive member of the District Parent Advisory Council and the Ridge Meadows Youth Impact Summit, as well as being part of the Youth Planning Table of the City of Maple Ridge, Nathalie is a strong advocate for youth in our community.
Nathalie is excited to have joined the RMDFP to help make a positive impact in our community. She will be working part-time in addition to her role as the Administrator of the Surrey German Language School Society.