Think Where For Care
Let's improve health literacy in Richmond together!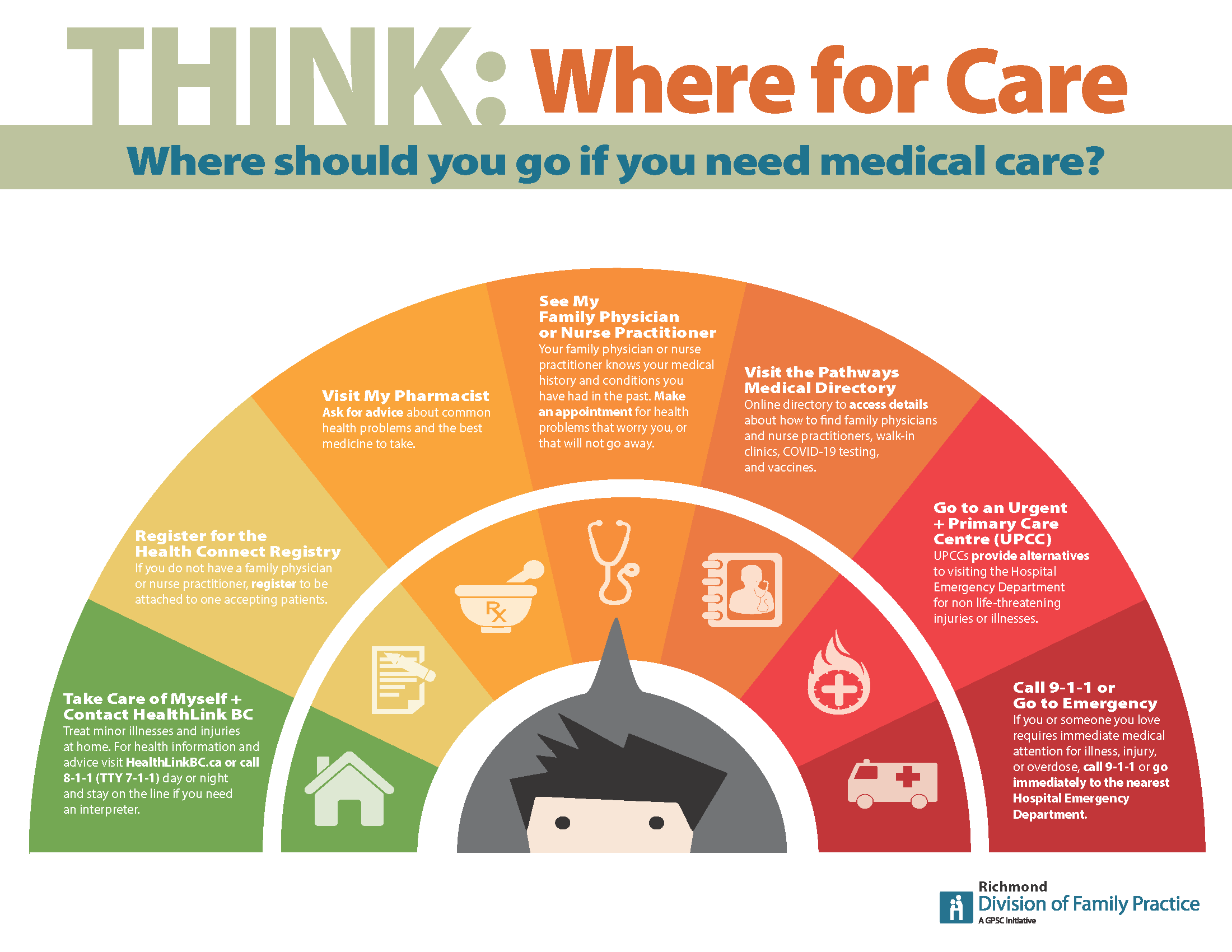 Research shows that one of the issues facing our community is a lack of understanding of exactly what services family physicians provide and when and where to access care.
We are interested in improving local patient care and invite you to join us in creating a healthy, vibrant community. Our Think Where for Care materials are designed to increase patients' understanding of how and when to access primary care in Richmond.
The intention is to raise awareness amongst our population of the unique differences between calling 911, seeing a FP, seeking advice from a pharmacist, contacting HealthLinkBC (811) and treating minor illnesses at home. We also want to ensure people understand the value of the FP-patient relationship and provide clear, concise information on how to get the most out of their family physician visits.
We hope these materials will continue to support you and those you serve.
For any inquiries, please contact info@rdfp.ca.
Available Materials: