Pathways Medical Care Directory
The COVID-19 pandemic is affecting countless British Columbians, as we continue adjusting to life in the face of the coronavirus.
To help ensure people can access the care they need, the Pathways Medical Care Directory has been created so that you can easily find current information on how your doctor is providing care – whether it's virtual, in-person, or both. Using the new one-stop online directory, you can also view appointment options, and see other services your doctor is offering.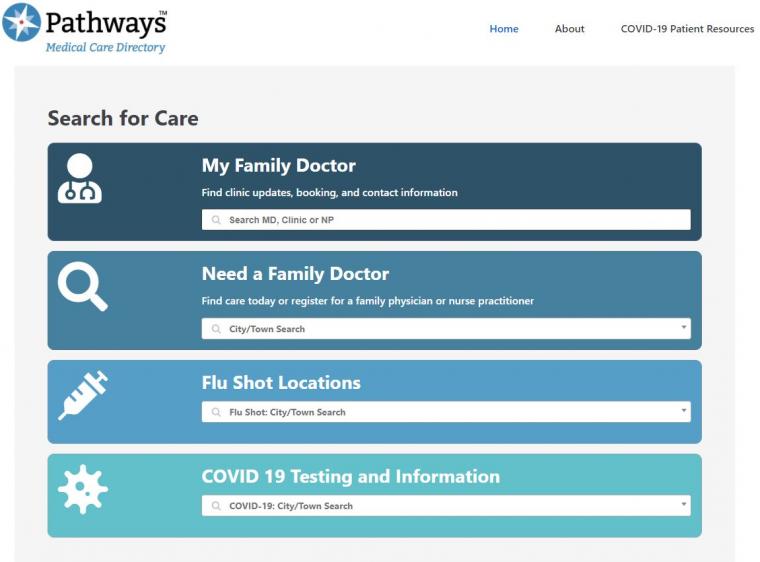 The directory already contains details of close to 70% of BC family doctors who provide longitudinal patient care, and is consistently updated with more doctors and nurse practitioner information.