Find a Family Physician
---
Register for a family physician or nurse practitioner.
If you, your family, or someone in your care needs a primary care provider (family physician or nurse practitioner), you can register with the Health Connect Registry.
The registry is available to all patients in Richmond who do not currently have a family physician or nurse practitioner.
You will be contacted when one becomes available.
Note: The Richmond Attachment Waitlist (RAW) is now part of the Health Connect Registry. If you already signed up for the waitlist in Richmond, you do not need to register again.
In our community, there is an extremely limited capacity, so we appreciate your patience and understanding.
---
INSTRUCTIONS TO REGISTER:
1. Click on "Register Now".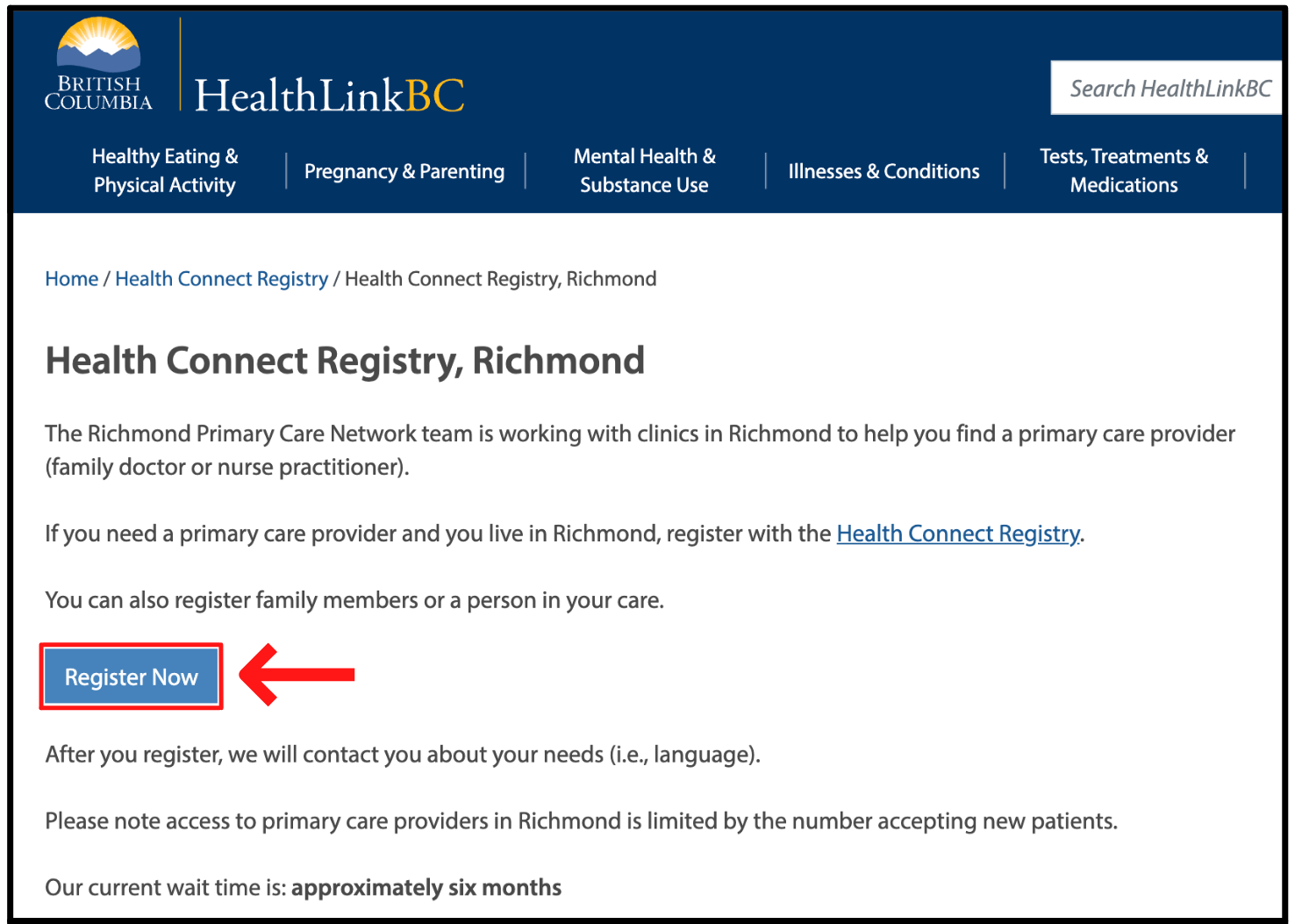 2. You will be prompted to the page shown below. Scroll down to the "Register" section to continue your registration.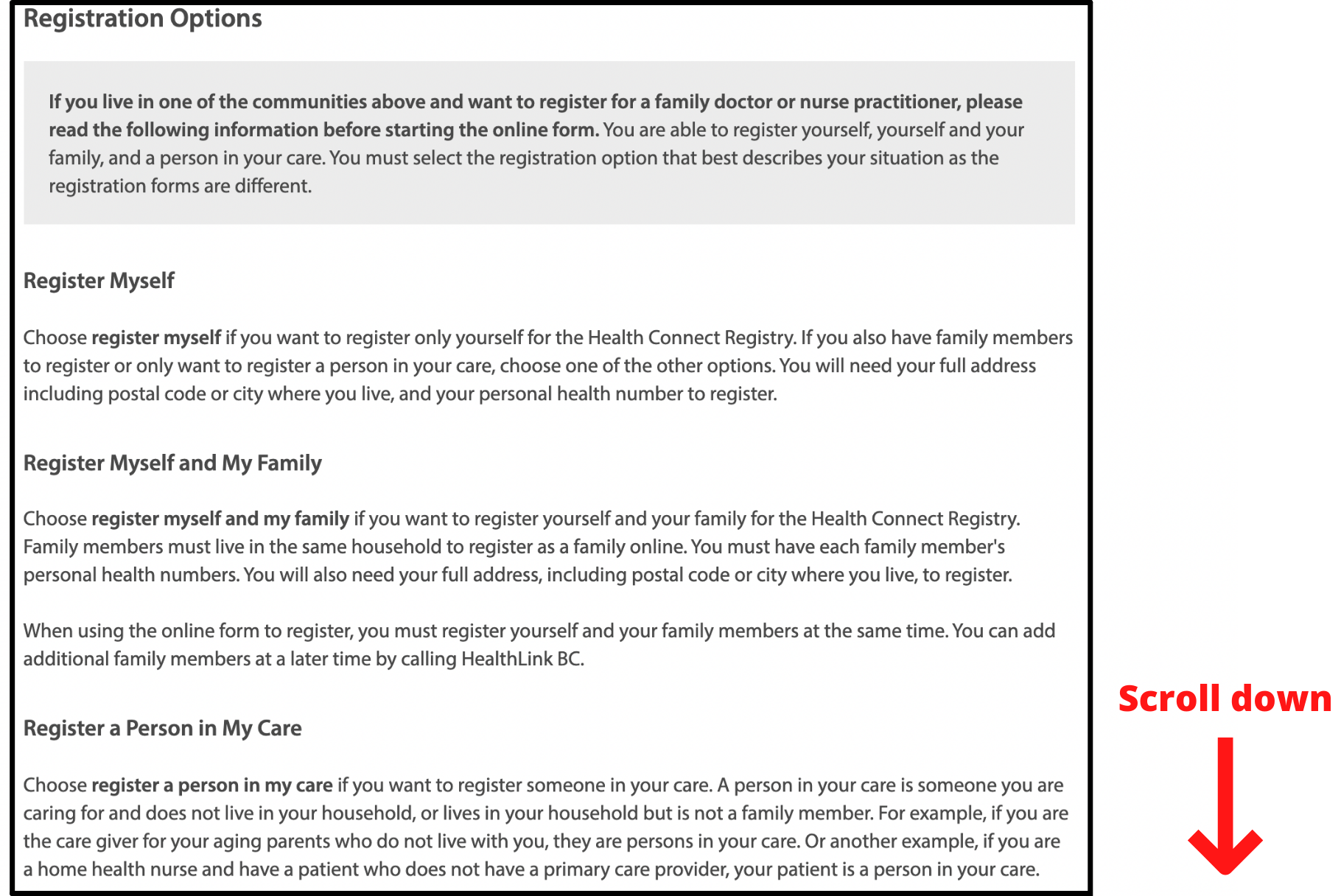 3. Complete the section shown below, then click "Continue" to complete the rest of the form.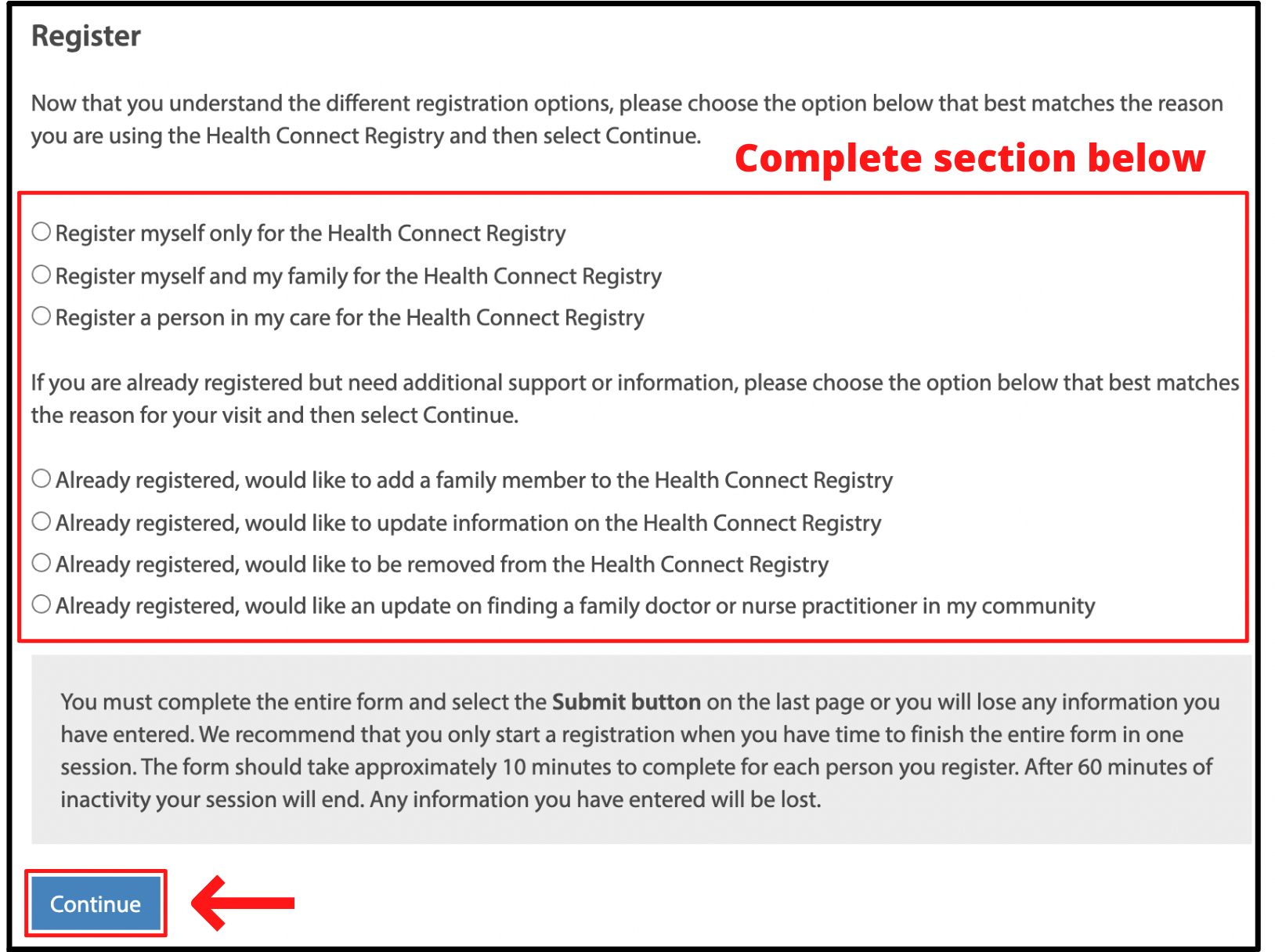 Please contact info@rdfp.ca if you have any issues registering with the Health Connect Registry.
---
Patient Attachment Programs in the Lower Mainland
Please see the chart below for patient attachment programs in other cities within the Lower Mainland. 
In order to register, you must:
Be a resident of the respective city.
Not already have a Family Physician or Nurse Practitioner in your community.
Have active or pending MSP coverage (please call Medical Services Plan at 1-800-663-7100 if you do not know the answer to this).
Updated as of March 2022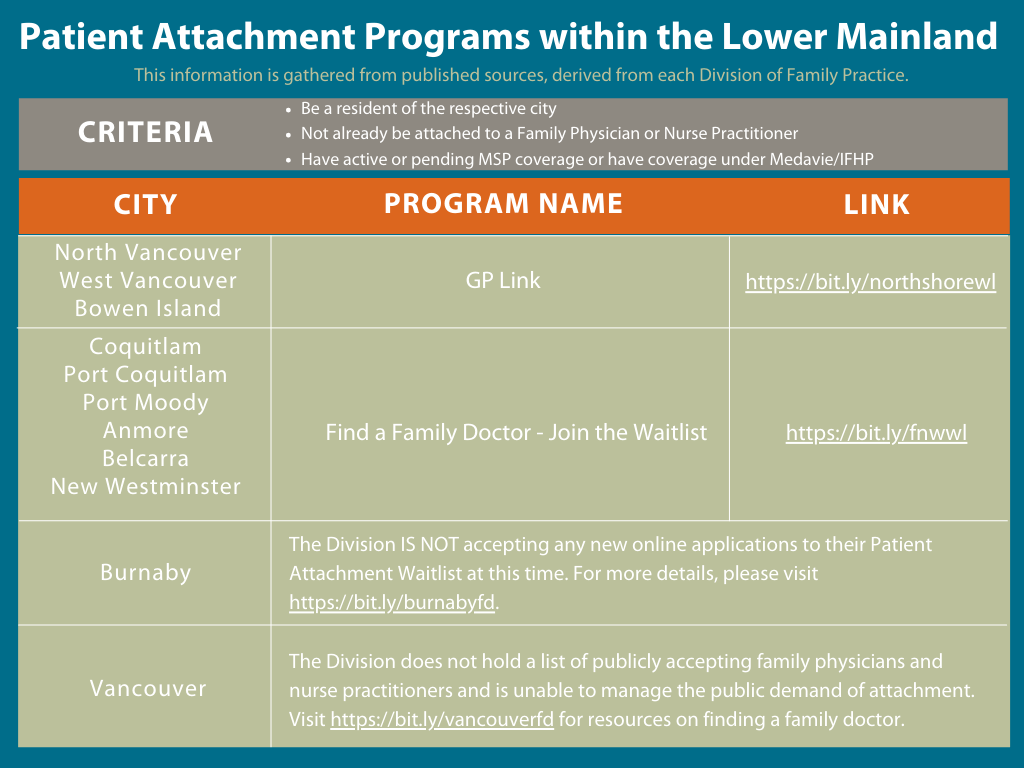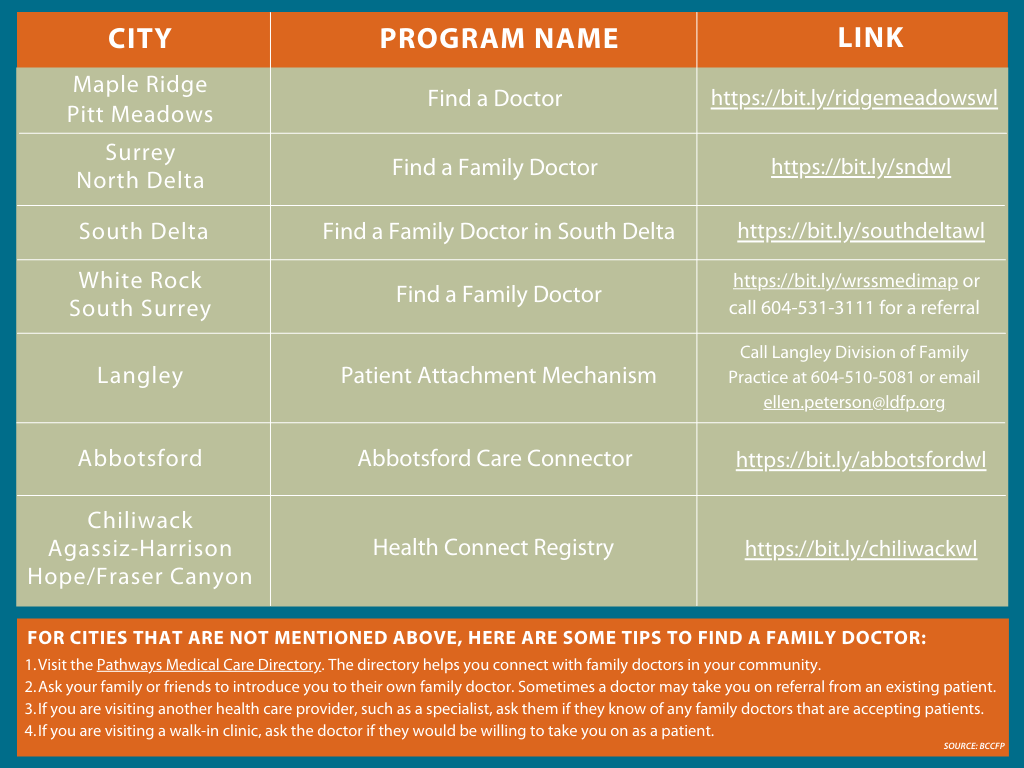 ---
Other Options for Finding Care
Use HealthLink BC online, or call 811 for resources and to locate a walk-in clinic near you.

Check out Pathways Medical Care Directory to search family physicians/nurse practitioners accepting new patients or offering virtual care.

Ask family or friends for a recommendation if their family physician or nurse practitioner is currently accepting new patients.