Locum Opportunity - Family Tree Health


An opportunity to join a team of family practice physicians and a nurse practitioner. Family Tree Health is a group of community-minded health care providers with a vision for an integrated health centre offering primary care delivery by a team of health professionals. Accommodations may be available upon request.
Start Date: negotiable
Download the locum opportunity with Family Tree Health:

Compensation – Fee for Service
Overhead Split – 70/30
Benefits/Incentives – Eligible for Rural Retention Premiums (10.5% on top of MSP billings in Powell River)
On-call obligations – Weekday in-patient & on call long-term care home coverage expected
Schedule – Office hours are 9-5 but can be flexible
  
Qualified for licensure under the BC College of Physicians and Surgeons
Has a commitment to providing full-service, continuity of care family medicine
ER shifts and OR Assists are available if desired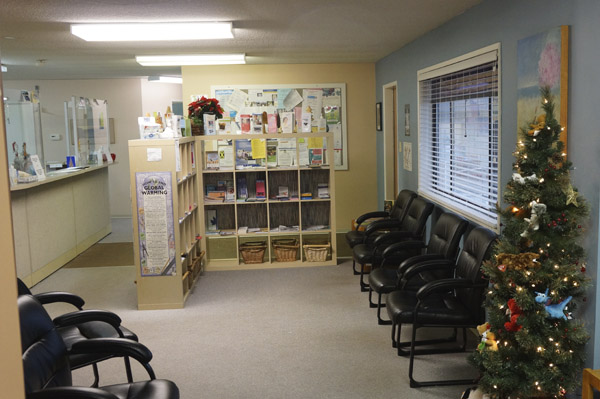 Family Tree Health is located in the heart of Powell River and is just minutes away from the hospital, recreation complex and Millennium Park trails by foot.  The clinic has a warm reception area, 6 exam rooms a treatment room and offices,  Each physician and nurse practitioner has his or her own panel of patients but provides cross coverage for each other when needed. Three amazing MOAs run the clinic's daily operation. EMR:  Telus Wolf
Powell River has a diverse medical community of over 40 family practitioners, nurse practitioners and  specialists.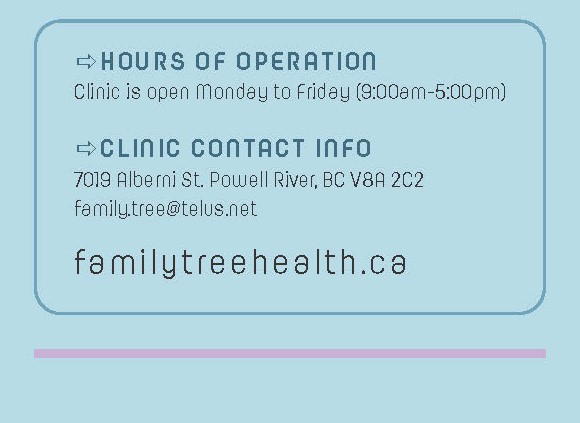 Dr. Chris Morwood 

Dr. Sally Watson

Dr. Amy Sawchuk

 

Dr. Chris Naylor  

 

Dr. Leta Burechailo 

 

Erin Berukoff  - NP