Our Focus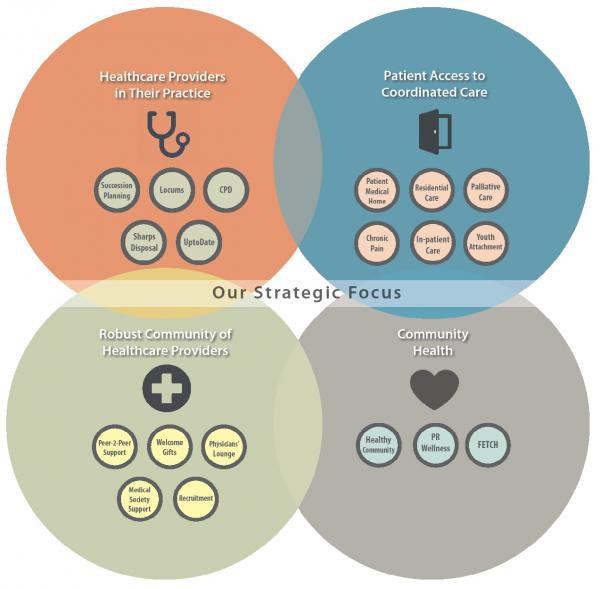 Our Focus in the local community is enabled by the following:
Learning 
The Powell River Division of Family Practice (PRDoFP) coordinates educational events and provides PRDoFP staff, contractors, members and directors with professional development opportunities.
 
Collaborating
The PRDoFP builds and reinforces partnerships based on a collective vision. The PRDoFP engages patients and the community to be active participants in healthcare improvement. 
 
Innovating
The PRDoFP challenges the status quo and embraces new ways of thinking by researching best practices to inform future improvements as well as applying innovation principles. 
 
Communicating
The PRDoFP informs members and partners about the impact of ongoing projects to engage them in being a voice of influence and an agent of change in healthcare improvement.