SMITHERS ASSESSMENT CLINIC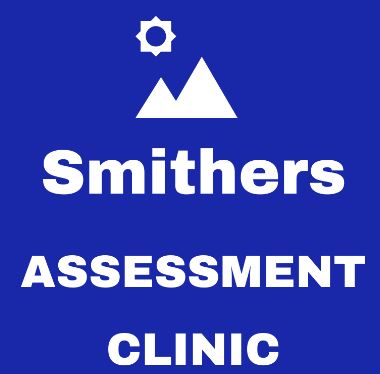 The Smithers Assessment Clinic is experiencing higher than normal call volumes.  To arrange a callback, please click on the link below to provide your information.  You will be contacted within 24 hours.

---
The Smithers Assessment Clinic provides supports for patients who feel they may experiencing INFECTIOUS COVID-19 symptoms, enabling patients to be safely seen by a  family physician, as an alternative to visiting an emergency department for nonemergency issues. 
You can self-refer or be referred by your primary care provider (family doctor or nurse practitioner) to the Smithers Assessment Clinic. Patients may call the clinic to arrange for an appointment at: 250-917-8928.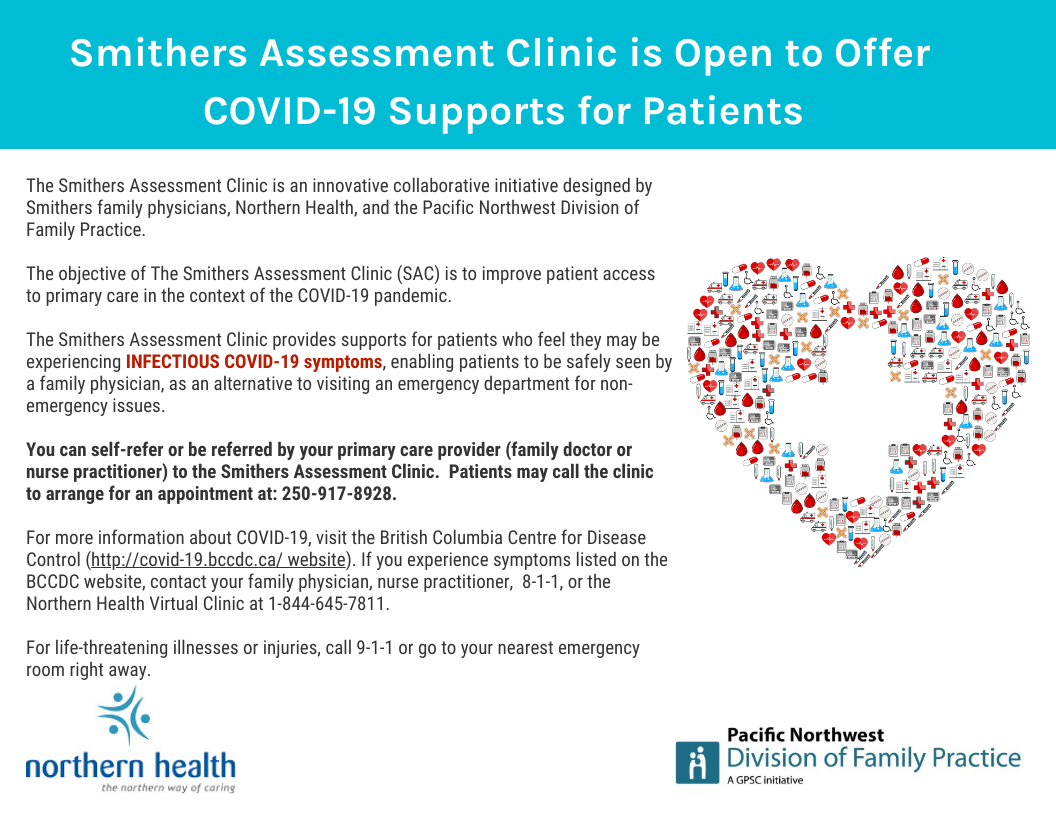 ---