PATIENT RESOURCES

The Physicians in the Pacific Northwest Division of Family Practice truly value the trusting relationships they have built with their patients and believe that this has significant impact on patient care and overall patient health outcomes.  This page is meant to provide helpful resources and support to all patients in the PNW. 
---

The PACIFIC NORTHWEST PATIENT REGISTRY provides information on how to connect with a family doctor.  If you do not have a family doctor here in the Pacific Northwest, you can register yourself and your family members for a physician in the community in which you live.  Upon registering, you will receive an e-mail with information on how to access a family physician in your community.  If there are no physicians taking patients in your requested community, you will be notified through e-mail, or by telephone as we become aware of family physicians that are accepting new patients.  Click on the link above or simply type pnwdoctor.ca in your browser window. 
---

THE PATHWAYS MEDICAL CARE DIRECTORY is a tool to support doctor-patient relationships. It improves health outcomes when patients receive care from their own doctors. This is a new province-wide public directory that helps people connect to care. It includes individual family doctor listings with information about their virtual care options plus which doctors are accepting new patients, and information about new virtual care clinics and the PNW Patient Registry for patients who don't have family doctors. Each physician listing provides basic contact info, relevant patient instructions, and a link to your doctor's clinic website or online booking platform if they have one. 
You will also find a long list of trusted Covid-19 Patient Resources including information on cleaning and protection, coping and staying fit, financial assistance, Maternity, Mental Health and Anxiety, planning in case of serious illness, parenting, self-isolation, testing, and more. 
Watch the video below for more information.
---

The BC COVID SUPPORT APP and the COVID-19 SELF ASSESSMENT TOOL were created by The Ministry of Health, in partnership with Thrive Health, to provide up-to-date guidance and recommendations for testing and follow-up for COVID-19 that follows BCCDC guidance.  The Support App provides the latest updates and recommendations from trusted experts.
See the Government of B.C.'s COVID-19 Provincial Support and Information page.
If you have health questions, you can call HealthLink BC at 8-1-1 toll-free in B.C., or for the deaf and hard of hearing, call 7-1-1 or contact through Video Relay Services. Translation services are available in more than 130 languages. If you have non-health related questions about topics such as child care, travel or business call Service BC at 1-888-268-4319.
---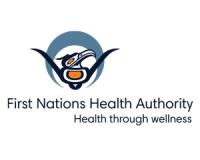 The First Nations Virtual Doctor of the Day program enables First Nations people in BC with limited or no access to their own doctors to make virtual appointments. The intent of the program is to enable more First Nations people and their family members to access primary health care closer to home. If you do not have a doctor of your own, or have lost access due to the COVID-19 pandemic, call 1-855-344-3800 to book an appointment. Medical Office Assistants are available to help you seven da​ys per week from 8:30 a.m. to 4:30 p.m.
The FNHA's COVID-19 Web Portal contains the latest information for First Nations individuals, community leaders and health professionals. You will find videos, podcasts and shareable resources.
*NEW* The FNHA has received federal funding to administer the Indian Day Schools Health Support Services (IDS HSS), a new fully-funded mental health program that is available as of Feb. 8, 2021.​  The IDS HSS program supports former Indian Day School students, as well as anyone who has experienced the effects of trauma associated with a family member's time at an Indian Day School. Clients can be status or non-status. If you are looking for more information on the FNHA mental health counselling programs you can visit www.fnha.ca/benefits or call the Health Benefits Program at 1-855-550-5454.
FNHA has produced a series of videos and fact sheets designed to help you support your mental health and wellness during this difficult time. These resources aim to explain the nature of the pandemic and the impact it might be having on your mental health. They also provide specific suggestions for dealing with the mental health and wellness issues raised by the pandemic.
---

The BC CENTRE FOR DISEASE CONTROL provides information about COVID-19, how to protect yourself, your family and your community and what to do if you suspect you have the virus.  Non-medical information about COVID-19 is available 7:30am-8pm, 7 days a week at 1-888-COVID19 (1-888-268-4319).
---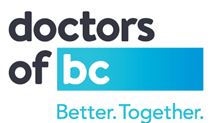 With COVID-19 vaccines currently being administered in BC, many of you have questions about the vaccine – who gets it and when; is it safe; is it effective and more.
Doctors of BC has created a webpage, COVID-19 Vaccine - Answers for Patients in hopes that the information answers some of those questions, as we all wait for further news about how the vaccine will roll out across our province. 
Doctors of BC's Stay active, stay safe tip sheet (PDF) can be downloaded and printed for easy sharing with patients. Developed with Doctors of BC's Council on Health Promotion (COHP), the information sheet contains resources and tips to help older adults stay active, healthy, and safe.
---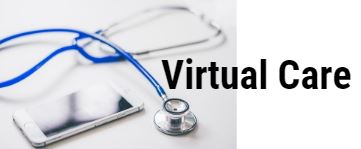 VIRTUAL CARE SUPPORT FOR PATIENTS
Below is a list of virtual care resources for patients, frequently asked questions, and other information to assist you with connecting with your doctor by telephone or video.
---

MENTAL HEALTH RESOURCES FOR PATIENTS
Below is a list of Mental Health resources and supports to help you take care of yourself, as well as your family and friends.
---
PNW Division of Family Physicians - Continuity - Why is it important of have your own regular Family Physician?