Pathways
Pathways is now available to Pacific Northwest Division members and their staff to access specialist and specialty clinic services, contact information, and wait times.
What is Pathways?
Pathways is an online resource that allows GPs and their office staff to quickly access current and accurate referral information, including wait times and areas of expertise or limitation, for specialists and specialty clinics. In addition, Pathways makes available hundreds of patient and physician resources that are categorized and searchable.  

The key goals of Pathways include:
Allowing GPs to identify the most appropriate specialist with the shortest wait time.
Simplify the patient referral process by easily identifying specific areas of practice offered by each specialist and clinic.
Providing GPs with the most up-to-date information possible to ensure appropriateness of referrals.
Decreasing the incidence of re-referrals, thereby increasing the efficiency of patient care.
Within seconds you have access to reliable and credible information about: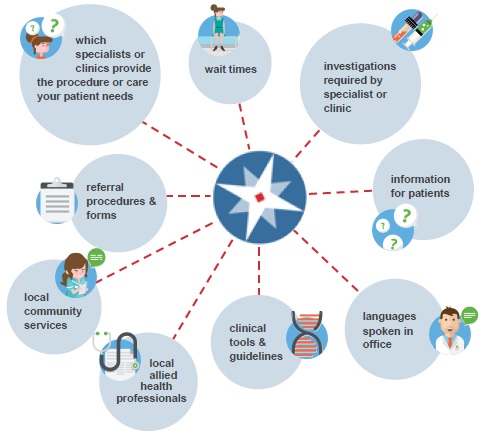 You can access Pathways at pathwaysbc.ca 
Please contact Tanya Kutenics, Pathways Administrator for the Pacific Northwest at pnw@pathwaysbc.ca for more information or assistance on how to get started.