INDIGENOUS PRIMARY CARE ACCESS NAVIGATION

There are 25 First Nations across the Pacific Northwest Division of Family Practice.  
---
RESOURCES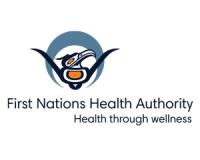 The First Nations Health Authority (FNHA) has a unique approach to health and wellness. 
Learn about the First Nations perspective on health and wellness as well as FNHA's four wellness streams.
FNHA's quarterly publication of the Spirit Magazine focuses on sharing BC First Nations inspirational journey of health through wellness. The magazine shares success stories, new ideas, and offers helpful tools and tips for staying well.
First Nations Wellness Journey - Active Spirit, Active History: A Culture of sports, activity and well-being among BC First Nations was created by the First Nations Health Council to share stories of First Nations people who have triumphed, mentored, or lead the way by living a healthy lifestyle through both traditional and non-traditional activities. 
Origins - Our History, Our Health - a video series and accompanying document 'Implementing the Vision - Reimagining First Nations Health in BC' provides a background on the driving force behind the work of the First Nations Health Authority. 
The First Nations Virtual Doctor of the Day program enables First Nations people in BC with limited or no access to their own doctors to make virtual appointments. The intent of the program is to enable more First Nations people and their family members to access primary health care closer to home. If you do not have a doctor of your own, or have lost access due to the COVID-19 pandemic, call 1-855-344-3800 to book an appointment. Medical Office Assistants are available to help you seven da​ys per week from 8:30 a.m. to 4:30 p.m.
Browse the FNHA library of Wellness resources.
The Primary Care Network Indigenous Engagement and Cultural Safety Guidebook has been commissioned by the Ministry of Health's Provincial Primary Health Care Committee. It has been developed by the Cultural Safety Attribute Working Group (the working group), which was co-chaired by the Ministry of Health and the First Nations Health Authority (FNHA). Additional representation on the working group includes staff from the regional health authorities Aboriginal Health programs and the General Practice Services Committee (GPSC).
The FNHA's COVID-19 Web Portal contains the latest information for First Nations individuals, community leaders and health professionals. You will find videos, podcasts and shareable resources.
The FNHA has received federal funding to administer the Indian Day Schools Health Support Services (IDS HSS), a new fully-funded mental health program that is available as of Feb. 8, 2021.​  The IDS HSS program supports former Indian Day School students, as well as anyone who has experienced the effects of trauma associated with a family member's time at an Indian Day School. Clients can be status or non-status. If you are looking for more information on the FNHA mental health counselling programs you can visit www.fnha.ca/benefits or call the Health Benefits Program at 1-855-550-5454.  Mental health providers with questions can contact Provider Relations.
The First Nations Health Authority (FNHA) publishes this groundbreaking Indigenous-focused Health Research.  They have edited a two-part guest edition of the International Journal of Indigenous Health featuring groundbreaking initiatives with a unique Indigenous approach lens to share Indigenous traditional knowledge while applying scientific techniques to the benefit of all Indigenous Peoples.
---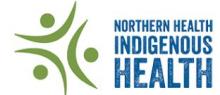 Indigenous Health supports Northern Health in its commitment to partner with First Nations, Métis and Inuit peoples and to build a health system that honours diversity and provides culturally safe services.  Indigenous Health is a resource for Northern Health leaders and staff and can: facilitate relationships, identify resources and tools, participate on committees and working groups, and provide training and mentoring. It also connects local Northern Health leaders and staff with invitations to attend health fairs, recruitment fairs, and special events that support Indigenous peoples' health and wellness.
Aboriginal Patient Liaisons (APLs) are an important part of the health care team. APLs are available across the North to assist Indigenous Peoples and their families to access high quality, culturally safe health care services.
Cultural Safety Assessment Tool - The purpose of this document is to support Northern Health staff and health care professionals to be inclusive and respectful of Indigenous peoples and communities in the development and implementation of health care initiatives.  Ultimately, this tool is intended to support culturally safe health services and health outcomes for Indigenous Peoples across the North.
Print posters from the Cultural Safety Poster Series to display in your workplace.
View the Indigenous Health Programs & Initiatives Pamphlet. 
---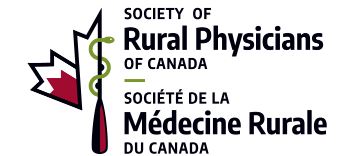 SRPC's Indigenous Health Committee is in the process of developing a series of virtual, educational events to bring awareness and provide learning opportunities for all SRPC members about Indigenous health education. 
---

San'yas: Indigenous Cultural Safety Training is a unique, on-line training program designed to enhance self-awareness, and strengthen the skills of those who work both directly and indirectly with Indigenous people. The goal of the Indigenous Cultural Safety (ICS) training is to develop understanding and promote positive partnerships between service providers and Indigenous people.  Bursaries are available to providers through the REAP Program. 
---
OTHER RESOURCES
DocTalks Podcast: Putting Indigenous Cultural Safety into Practice - In this episode of DocTalks, Indigenous family physician, Dr Terri Aldred, and Indigenous Cultural Safety Coordinator and Consultant, Len Pierre, talk about how we can define and understand cultural safety and the complexities of addressing this systemic problem. What steps can doctors and health care workers take to begin or continue the journey to address racism, both on an individual level and at a system-wide level? How can we measure our progress going forward?
Addressing Racism: An independent investigation into Indigenous-specific discrimination in B.C. health care - The goal of the investigation by Mary Ellen Turpel-Lafond is to inquire into and report on alleged incidents of Indigenous-specific racism in Emergency departments in B.C., situated and examined within a broader context of Indigenous-specific systemic racism in the provincial health care system. 
"We Were Always Here" by Tanya Talaga (2018 CBC Massey Lectures) - All Our Relations: Finding the Path Forward, prize-winning journalist Tanya Talaga (author of Seven Fallen Feathers) explores the legacy of cultural genocide against Indigenous peoples.
Cultural Safety in the Face of a Pandemic: Historic and Contemporary Realities through a Trauma Informed Lens with Harley Eagle (UBC Learning Circle) - This session delves into cultural safety considerations in this time of pandemic. Harley Eagle speaks to how his work has shifted to bring Cultural Safety considerations to health care providers, primarily physicians, in rural and remote settings as they struggle to deal with the COVID 19 crisis.
Indigenous Patient-Led CPD is an Elder-led group from Indigenous and non-Indigenous backgrounds working together to increase cultural safety and humility in rural BC by building relationships with First Nation communities and physician communities.
Read more: https://ubccpd.ca/rural/indigenous-patient-led-cpd
Reconciliation in a Time of Uncertainty - Dr. Robert Joseph, Hereditary Chief of the Gwawaenuk First Nation, explored the impacts of COVID-19 on reconciliation in Canada and the opportunities emerging from this crisis of working and being together in this recorded webinar.
---
REQUEST INFORMATION
For Physicians
GPs looking for information or resources can connect with IPCAN here. 
For Patients
Patients looking for information or guidance can connect with IPCAN here. All answers are confidential.