Gitlaxt'aamiks
Rich in culture, located 100 km Northwest of Terrace, bordering British Columbia's rugged Northwest coast, the Nisga'a Nation is blessed with soaring mountains, picturesque fjords, dramatic lava beds, natural hot springs, and thriving rivers for outstanding outdoor recreation year-round.
Canada's last volcanic eruption occurred in the Nass Valley just about 300 years ago.  Some exceptional things to do here include a visit to the Nisga'a Memorial Lava Bed Park with a guided tour of the lava beds that tell of Nisga'a history, culture, and clan relationships.  Another must-see is the Nisga'a Museum - Hli Goothl Wilp-Adokshl Nisga'a. 
The Village of Gitlaxt'aamiks (New Aiyansh), is the largest Nisga'a First Nation community and is located about 100 kms north of Terrace, in the heart of the Nass River valley.  Other communities that make up the Nass Valley and the Nisga'a territory are Laxgalts'ap (Greenville), Gitwinksihlkw (Canyon City), Gingolx (Kincolith) and Nass Camp.
The Nisga'a Valley Health Authority provides urgent/emergency care services for a population of  about 3,500 in four communities across the traditional Nisga'a Territory of the Nisga'a Valley. The primary care services are provided in concert with other in-valley programs including Public Health, Mental Wellness and Addictions, Home Care, Community Wellness, and Community Rehabilitation (OT/PT), with case management for patients with complex needs. 
---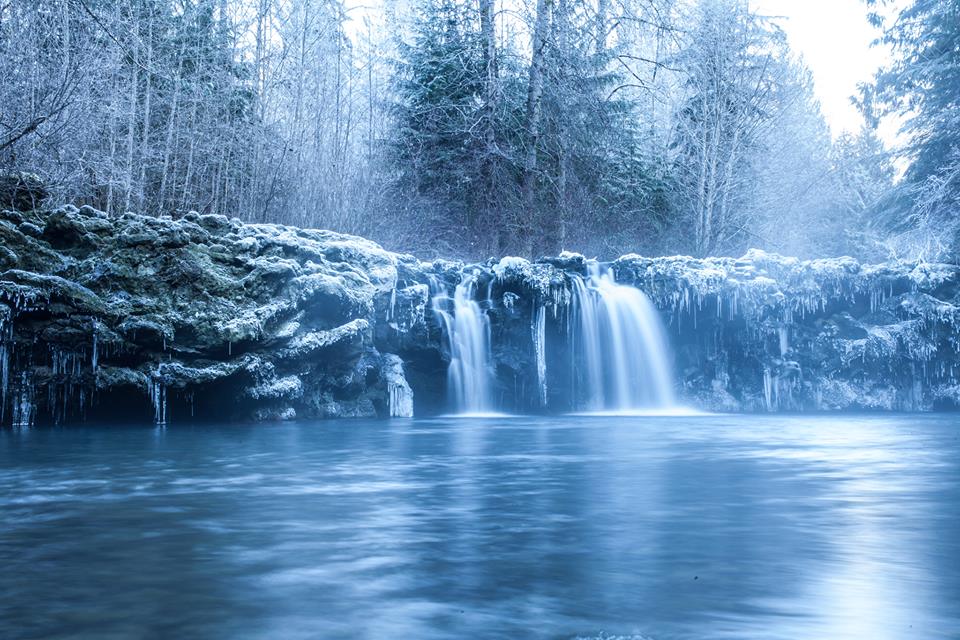 Vedder Falls - Photo courtesy of Skeena Media