Primary Care Homes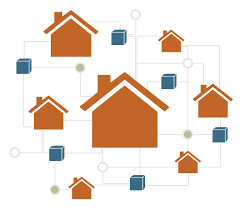 Aims
Support North Shore family physicians to align their practices with the Patient Medical Home model.
Establish Primary Care Homes, which are networked Patient Medical Homes and primary care services with formal links to specialists and Vancouver Coastal Health (VCH) specialized services.
Physician Lead: Dr. Dean Brown - dvbrown@shaw.ca
Project Manager: Kate O'Donnell - kodonnell@divisionsbc.ca
Partner: VCH
Funding Sources: General Practice Services Committee (GPSC) and VCH
We are collaborating with VCH to develop Patient Medical Homes and Primary Care Networks on the North Shore. If you are interested or have any questions, contact Dr. Dean Brown, Physician Lead, at dvbrown@shaw.ca or Kate O'Donnell, Project Manager, at kodonnell@divisionsbc.ca.
Weekly Updates
This section is a place to stay informed on Patient Medical Home (PMH) and Primary Care Network (PCN) initiative on the North Shore. 
Week of March 4th Updates
We are pleased to share with you the feedback from the consultation reports held throughout October, November, and December. Please click here to access the report. 
Previous weekly updates can be found here. 
Please check back regularly! 
Relevant Resources 
Below are some relevant links and resources: 
12 attributes of Patient Medical Homes