Primary Care Homes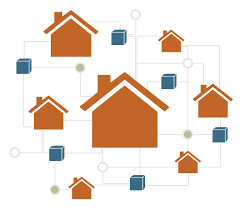 Aims
Support North Shore family physicians to align their practices with the Patient Medical Home model.
Establish Primary Care Homes, which are networked Patient Medical Homes and primary care services with formal links to specialists and Vancouver Coastal Health (VCH) specialized services.
Physician Lead: Dr. Dean Brown - dvbrown@shaw.ca
Project Manager: Kate O'Donnell - kodonnell@divisionsbc.ca
Partner: VCH
Funding Sources: General Practice Services Committee (GPSC) and VCH
We are collaborating with VCH to develop Patient Medical Homes and Primary Care Networks on the North Shore. If you are interested or have any questions, contact Dr. Dean Brown, Physician Lead at dvbrown@shaw.ca or Kate O'Donnell, Project Manager at kodonnell@divisionsbc.ca.
Weekly Updates
This section is a place to stay informed on Patient Medical Home (PMH) and Primary Care Network (PCN) initiative on the North Shore. 
Week of Jan. 21st Updates
We have now completed our consultation events across the North Shore and a final report will be available soon. Thank you to all the physicians who took the time out of their busy days to attend. 

In September 2018, an Expression of Interest was submitted collaboratively between VCH/North Shore Division. In November 2018, our proposal was accepted by the MOH. February 1, 2019 will be the official kick off for developing a Primary Care Network Service Plan to present to MOH on June 3, 2019. 

Ongoing: Physicians/GP Focus Group has been formed to provide input to the process and will be meeting on an ad-hoc basis to discuss challenges around creating our Service Plan. We have currently five committed physicians from a range of areas who are contributing to this group. We may need more physicians to join this group. Check for weekly updates or contact Kate O'Donnell at kodonnell@divisionsbc.ca if you would like to be involved
 
Please check back regularly! 
Relevant Resources 
Below are some relevant links and resources: 
12 attributes of Patient Medical Homes