Patient Medical Homes & Primary Care Networks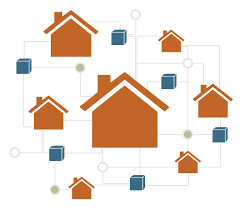 Aims
Support North Shore family physicians to align their practices with the Patient Medical Home model.
Establish Primary Care Homes, which are networked Patient Medical Homes and primary care services with formal links to specialists and Vancouver Coastal Health (VCH) specialized services.
Physician Lead: Dr Dean Brown
Project Manager: Kate O'Donnell
Partner: VCH
Funding Sources: General Practice Services Committee (GPSC) and VCH
We are collaborating with VCH to develop Patient Medical Homes and Primary Care Networks on the North Shore. If you are interested or have any questions, contact Dr. Dean Brown, Physician Lead, at dvbrown@shaw.ca or Kate O'Donnell, Project Manager, at kodonnell@divisionsbc.ca.
Regular Updates
This section is a place to stay informed on Patient Medical Home (PMH) and Primary Care Network (PCN) initiative on the North Shore. 
Week of June 10th Update
To give BC doctors a more comprehensive understanding of the concepts of patient medical homes (PMHs) and primary care networks (PCNs), the GPSC has created two videos that feature Dr Fiona Duncan discussing the key aspects of patient medical homes and primary care networks.

The videos describe the unique elements of both PMHs and PCNs and how they connect with one another to enable full-spectrum care for BC patients.
Previous updates can be found here. 
Please check back regularly!
Relevant Resources 
Below are some relevant links and resources: 
12 attributes of Patient Medical Homes