Director at Large: Dr. Duncan MacGillivray, Resident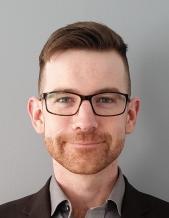 Dr. Duncan MacGillivray, he is a first year Family Medicine resident and he is originally from New Brunswick. He trained at Dalhousie, he came to the island with his wife, who is from Surrey. They have fallen for the incredible natural beauty and access to the outdoors and they are in the process of setting down roots here as they grow their family.  It has been his experience that the best way to join community is to help build it. As that is the case, he is personally invested in trying to help guide the future of primary care in this community!
As a trainee, he is well aware of the challenges learners face today, and will bring the concerns of the next generation of physicians to the table. Current trainees are diverse - as are their interests. In general there is a shift and focus on wellness, alternative payment plans, and a blend of full service family medicine and the millennial "side hustle", passion, or area of focus. He hopes to align current and future residents' passions with the pillars of the Division, be it addictions, obstetrics, or wellness. Integrating learners with the community makes for more invested medical education, healthier residents, and arguably better patient care.