Amy Pridday, Communications Coordinator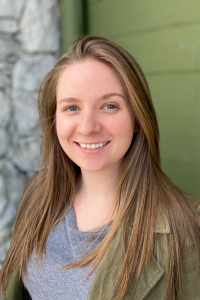 Amy graduated from the University of the Fraser Valley with a Bachelor of Fine Arts in Media & Communications and Graphic & Digital Design. Throughout her post-secondary career, Amy focused her studies heavily on the implications of female representation in slash horror films—as well as the impact of new technology on media and fine art. 
Amy's academic focuses directly relate to her personal interests, having always been enamoured with fine art, cinema, and design. In her spare time, Amy enjoys travelling and hiking with her dog, Stella.
Amy is excited to be garnering experience in the non-profit world, as forging a career that facilitates positive change in the world is of the utmost importance to her.