Dr. Vincent Wong, Treasurer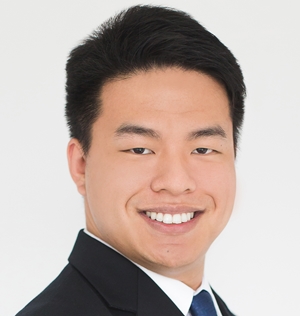 Dr. Vincent Wong graduated from UBC in 2013 with his Bachelor of Science in Pharmacy. He then returned to UBC, graduating in 2017 with his Doctor of Medicine, and completed his Family Medicine Residency at the UBC Vancouver Fraser Site in 2019. Since he is so passionate about education and medicine, Dr. Wong is returning again to UBC to obtain a Master of Health Administration, expecting to be completed by 2021.
Dr. Wong loves family medicine for the ability to connect on a longitudinal basis with patients, as well as the variety of medicine involved. He is very interested in exploring innovative models of primary care and interdisciplinary collaboration. Dr. Wong is very involved with the Fraser Northwest division, and often attends division events in addition to committee and board meetings. He has been a member of the FNW board since July 2018, starting as a Resident Board Advisor, and looks forward to continuing his involvement as a board member. 
Dr. Wong enjoys travelling and spending time with family, exploring new countries, and savouring new foods within Canada and abroad.