Dr. Paras Mehta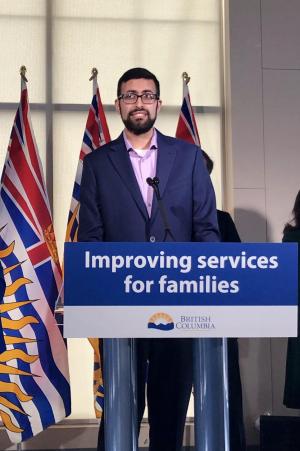 Working in New Westminster since 2011, Dr. Mehta encourages collaboration and open discussions with patients to provide patient-centred, respectful care.
Dr. Mehta completed his undergraduate degree in Computing Science and MD at the University of Alberta.  He moved to British Columbia in 2009 to complete his residency in family medicine at UBC's Nanaimo site.
The most rewarding part of Dr. Mehta's practice is being able to combine clinical skills with an understanding of his patients over the long-term to provide the best and most patient-centred care possible.  He also enjoys having medical learners in his practice, both to share his passion for family medicine and to encourage his own lifelong learning.
He is an avid swimmer and enjoys running. Thanks to the great introduction to Vancouver Island in his residency, he loves hiking the parks in Sooke and Tofino.  He also welcomes discussions about why the best Star Trek series is Deep Space Nine.
He has been a member of the Fraser Northwest Board of Directors since 2014, and is committed to doing what he can to ensure that family physicians who make a commitment to care for their patients over time are supported, recognized and rewarded for their invaluable work.