Dr. John Yap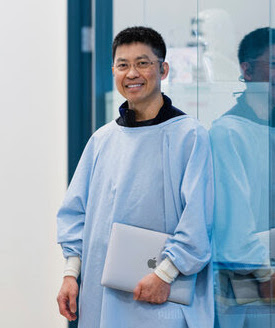 Dr. Yap completed his medical degree at the University of British Columbia, and residency at St. Paul's Hospital. After brief stints working in the Cariboo, he settled into family practice in New Westminster in 1990 and has been practicing there ever since.  He has a keen interest in teaching and improving electronic medical records.

After work, he enjoys family time, cycling, and skiing.

He is a clinical assistant professor at UBC. Dr. Yap is a long-time supporter of the Fraser Northwest Division and is one of the founding board members. He now sits on the board as a Knowledge Keeper which is an important advisory role given to a physician who has been practicing in our community for a number of years.