Kingsfoil Medical

You must wear a mask and sanitize your hands when you come into the office. 
If you have any symptoms of COVID 19, do not come to the office; contact us at: 250 979-0003
Please contact the COVID-19 test booking line by phone at 1-877-740-7747 or online (https://interiorhealthcovid.secureform.ca/index.php) to book an appointment for COVID testing. 
If you are seriously ill, you should proceed to the KGH Emergency Room for assessment.

PHYSICIANS:
Dr. Howard Davidson
Dr. Alexandra Thomson


CONTACT INFO:

Address: 764 Bernard Avenue, Kelowna, B.C., V1Y 6P5
Phone: 250 979-0003
Fax: 250 979-0004
Email: N/A
Virtual Care Directory for patients who might be seeking virtual care:
https://pathwaysmedicalcare.ca/
            Virtual Consent form: N/A


Cancel Appointments: N/A
HOURS:
|    | Dr. Alexandra Thomson | Dr. Howard Davidson |
| --- | --- | --- |
| Monday | 8:30 AM - 6:30 PM | Out of office |
| Tuesday | 1:30 PM - 6:30 PM | 8:30 AM - 1:10 PM |
| Wednesday | 8:30 AM - 1:10 PM | 1:30 PM - 6:30 PM |
| Thursday | 8:30 AM - 1:10 PM | 1:30 PM - 4:30 PM |
| Friday | Out of office | 8:30 AM - 4:30 PM |
IMPORTANT NOTICE TO ALL OUR PATIENTS:
WE ARE OPEN AND WILL TAKE CARE OF YOU!

Here is what you need to know:
    If you are ill
    If you need refills
    If you do not know what to do
THEN
Call us: (250) 979-0003
We will do one of a number of things:
    We may book you a virtual appointment (via telephone or online)
    We may need to see you in the office
Call us and we will direct you and care for you

General information:
    Practice SOCIAL DISTANCING/STAY AT HOME
    IF YOU GET ILL THEN QUARANTINE YOURSELF
    IF YOU DON'T KNOW WHAT TO DO CALL US, WE WLL
HELP YOU FIGURE OUT YOUR OPTIONS!

We are with you in this. Stay calm, do NOT hoard, consider those who may need your help.

From your Family Docs

Drs Alexis Thomson, Howard Davidson and the Kingsfoil Clinic
staff

Some useful links:

covid19.thrive.health
emergency-preparedness-response-recovery/covid-19-provincial-support
ABOUT US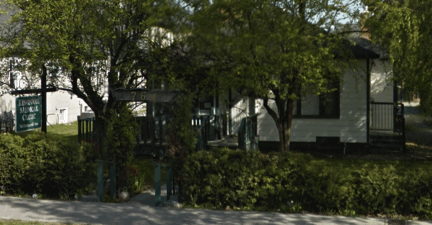 Kingsfoil Medical Clinic is situated in downtown Kelowna on Bernard Avenue between Richter Street and Ethel Street. 

It is a family practice clinic with two physicians; Dr. Howard Davidson and Dr. Alexandra Thomson. Unfortunately both practices are full at this time. 

Parking is available in the rear of the building. 

A physician is on call on weekends for urgent medical questions and concerns by dialing Kelowna General Hospital switchboard and asking for the doctor on call for Dr. Thomson or Dr. Davidson (group ten).

Kelowna General Hospital switchboard phone number: (250) 862-4000.

Please call us as soon as possible if you are unable to make your appointment.

Please book an appointment for a prescription refill two weeks before your medication runs out. It is not our policy to renew prescriptions by phone.
HELPFUL LINKS
Valley Medical Laboratories is a private medical laboratory
Interior Health provides a wide range of integrated health-care programs and services.
The BC Cancer Agency provides a comprehensive cancer control program for the people of BC
The Ministry of Health has overall responsibility for ensuring that quality, appropriate, cost effective and timely health services are available for all British Columbians.
HealthLink BC provides access to non-emergency health information
Mental health centres provide many services including adult community support, adult short-term assessment and treatment, community residential programs, geriatric programs, crisis intervention, day and outpatient programs, addictions counselling, concurrent disorders services, group therapy, peer support, and after-hours mental health support.
Health Canada is the Federal department responsible for helping Canadians maintain and improve their health, while respecting individual choices and circumstances.
FAQ's
Frequently asked questions
Q.  What are your regular office hours?
Our regular clinic hours are 8:30 AM - 6:30 PM Monday through Wednesday 
8:30 AM - 5:30 PM Thursday and Friday.
Q. What is your appointment policy?
We are not a walk-in clinic.
Our physicians must work by appointment. Unfortunately, occasionally patient appointments do require longer time frames than scheduled. When this happens, your patience is appreciated. A sincere attempt is made to adhere to the clinic schedule as much as possible. The registration staff will advise you if the physician is significantly behind schedule. We ask that whenever possible, a return appointment for regular checkups be made before leaving the clinic.
Q. Are you accepting new patients?
No. In an effort to keep our waitimes down we can not accept new pateints. You can search here Find a Physician
Q.  How do I get a refill on my prescription?
We ask that prescription refills be completed during regular office visits. Calls for prescription refills will NOT be permitted. Physicians must have the benefit of reviewing you and your medical record before prescribing any medications.
Q.  What should I do if I'm ill?
If you are feeling ill, we ask that you call our office during regular office hours. You will be connected with our medical office assistant and instruct you on your options of care.

If you or someone under your care is experiencing a life-threatening emergency, call 911. Please obtain copies of all tests taken and contact your physician as soon as possible to determine the best course of action.
Q.  What should I do if I miss my appointment?
We ask that you call our office during regular office hours, and explain that you have missed your appointment and discuss rescheduling the appointment. Please keep in mind that this will appear as a No Show appointment unless notification occurs within 2 hours prior to your appointment.