CGB Medical


CGB Medical Hours: 
Monday to Thursday 9:00 am-1:00 pm and 2:00 pm-4:30pm,
Friday 8:00 am -12:00 pm and 1:00pm to 3:00pm 
The doors are locked to maintain safety for patients and staff. When you arrive, please knock; staff will be with you as soon as they can.  In the waiting room, do not use a waiting room chair unless directed by staff.
Please keep your inquiries during the appointment related to the reason that was booked for the in-person visit.  We need to move people through the office as quickly as possible to keep everyone safe and physically distanced. 
If you have any symptoms of COVID 19, do not come to the office; contact us at: (250) 763-4111
Please contact the COVID-19 test booking line by phone at 1-877-740-7747 or online (https://interiorhealthcovid.secureform.ca/index.php) to book an appointment for COVID testing. 
If you are seriously ill, you should proceed to the KGH Emergency Room for assessment. 
 

PHYSICIANS:
Dr. Janet Evans
Dr. Kelly Goutier
Dr. Linda O'Neill
Dr. Chelsea Smithbower

CLINIC NURSE
Heidi Howay, RN, BScN, ONCC


CONTACT INFO:

Address: 202 - 1824 Gordon Drive, Kelowna, B.C. V1Y 0E2

Phone: (250) 763-4111
Fax: (250) 763-4112
Email: N/A
Virtual Care:
Introducing Patients to Virtual Care – click here to view
            Patient Virtual Care Guideline Package - click here to open
ANNOUNCING WOMEN'S HEALTH CLINIC AT CGB MEDICAL 

Address: 202, 1824 Gordon Drive, Kelowna, V1Y 0E2
Office: 250-763-4111
Fax: 250-763-4112 
IUDs are currently recommended as first line contraception for youth and adults. 
(Based on the recommendation of the Canadian Paediatric Society (CPS) and the Society of Obstetricians and Gynecologists of Canada (SOGC)
Dr Chelsea Smithbower, MD, CCFP is now working at CGB Medical and providing women's health services. 
Now taking referrals for: 
contraception counselling (includes IUD insertions, etonogestrel implant insertions (Nexplanon), and other contraception options
abnormal uterine bleeding
vaginitis
endometrial biopsies
pelvic exams, including PAP and STI screening 
Dr Smithbower requests a referral letter, to include medication and past medical history to provide the best care possible. Patients will be contacted for an appointment. 
Dear Patient,
Despite relaxing of some provincial restrictions, masks and hand sanitizing continues to be required in medical facilities.  
We are required to limit the number of people in the office which means that things are not quite what any of us are used to, when you do come into the office. 
We slowly increasing the number of patients seen in the office; we may ask you to talk to us on the phone or video before coming into the office.  If you feel an office visit is most appropriate for your visit, discuss that with our front desk staff when you call to book your appointment.  We also may ask you to come to the office if we feel your needs are best met in-person.
Preparing For Your In-Person Medical Office Visit 
1.     Phone the office to cancel your appointment and report any COVID symptoms prior to your office visit. 
2.     On arrival, STAY IN YOUR CAR.  Call the office to let us know you have arrived at 250-763-4111.
If you come to the office by Handi-Dart, you can wait on the bench in the front entry
If you do not have a cell phone, use the keypad at the front door to call #202.
3.     We will call you or come downstairs and to get you when your examining room is ready. 
4.     Only the individual with the appointment should come into the office. One parent or caregiver can come in, if necessary. 
5.     You will find our office door locked upon arrival.  Please knock and we will come and let you in as soon as possible. PLEASE BE PATIENT AS WE MAY BE ON THE PHONE OR HELPING OTHER PATIENTS. 
6.     You MUST wear a mask in the office at all times. Please bring your own. If you do not have one, we can provide one for you. We have masks for you to use.
7.     We will take your temperature and have you sanitize your hands when you arrive. Please do not wear gloves. 
8.     We will be asking you the standard COVID screening questions on arrival. 
9.     Please keep your discussion to the concern for which you have been brought into the office.  We need to move patients through the office as quickly as possible, to keep our staff and our patients safe and physically distanced.  Please book a phone or virtual (video) appointment for additional concerns. 
TIPS
Temperature: if your temperature is over 37.5 degrees, your office visit will be postponed and you may need to go for COVID testing. 
Wearing a hat/toque or sitting in a hot car will falsely increase your temperature. 
Belongings: Please leave extra bags or purses in your car or at home.
Our Vision
We provide supportive care and help to empower our patients to maintain and improve their health through patient-centered and self-managed care.   
By providing compassionate, timely, efficient and accessible care, we strive to create fulfilling and satisfying patient-heath care provider relationships based on mutual honesty and trust. As your health care providers, we care for our patients as we would want to be treated.
Your Team
We provide a team approach to your care. Our front office staff, clinic nurse and our physicians are dedicated and providing the best quality patient care. We are all licensed to practice in British Columbia and are members in good standing with the College of Physicians and Surgeons of British Columbia, Registered Nurses Association of British Columbia and Medical Office Assistants' Association of British Columbia. 
Services 
You have a Family Doctor in our office that you should see most of the time; our Doctors and Nurse work as your health care team, so you may see one of the other Doctors or the Nurse if you are unable to see your own physician. 
We provide office-based medical care of acute illness; chronic disease management; attend nursing homes; and provide palliative care services. Our doctors do not have active hospital privileges at Kelowna General Hospital.  We do various office procedures including injections, repairing lacerations, cryotherapy, lesion removal, and dressing wounds.  
Appointment Reminders 
You will be contacted by our automated appointment reminder system one or two days before your appointment, depending on when you booked. If you have a preference for how you receive these appointment reminders, please advise our front office staff at your next appointment. 
Same Day Appointments
We provide a team approach to your care and will make every effort to fit in urgent cases the same day with one of our doctors and or nurse. Always call our office first, before going to a Walk-In Clinic or the Emergency Room at Kelowna General Hospital. You may initially see or speak to our nurse, who can determine what additional care you need and make the appropriate referral. 
Ensure you explain why you need an urgent appointment when booking your appointment.
Appointment Length
A basic appointment lasts 10 minutes. Sometimes it is not possible to discuss all the issues at one appointment and a second appointment may need to be scheduled. Completing the "Patient Visit Card" prior to seeing the Doctor or Nurse provides us with information to ensure we can cover the most important issues.  
Counselling visits may be booked for 20 minutes. If you have several concerns that cannot be covered in a short visit, you can make a care conference appointment with our nurse. The doctor will then join the appointment at the end of the appointment to create and implement a care plan.
Canceling My Appointment
Please let us know as soon as possible if you are not able to make an appointment so we can open up the space for other patients. If a patient misses their appointment without canceling they will be charged up to $30 for a no show fee.
Will the Doctor Call In My Prescription?
Prescriptions will not be refilled by fax request from your pharmacy. In extenuating circumstances, exceptions may be made but will be considered an uninsured service. Generally, your doctor has prescribed medication to last until you should be seen again for follow-up.
What Are Uninsured Services?
Uninsured services are services that the Medical Services Plan (MSP) does not pay for. These are services that are considered NOT medically necessary.   For example: some telephone calls, telephone prescription refills, the time required to complete insurance forms or letters; driver and work medicals. 
Cosmetic procedures are often not covered. These will be billed privately, and payment will be requested in full at the time the service is provided. A fee schedule for these services is available at the CGB Medical.
Can I Call About My Test Results?
If tests results are abnormal, we will contact you to suggest a follow-up visit or direct you to treatment. If you are concerned about results and would like to know the results of any testing, please book a follow up appointment. On occasion, the physician or nurse may call you directly to discuss results, if they think the matter can be appropriately dealt with by phone.  
You can access your lab results through "My E-Health"; sign up is at the lab or on-line at Valley Medical Labs. 
Labs and X-rays done at Kelowna General Hospital can be accessed on-line by signing up at Interior Health MyHealthPortal. You may want to discuss signing up for this access with your doctor to see if it is the best option for you. 
Can I Get Email or Telephone Medical Advice?
Proper medical diagnosis of any problem requires physician assessment and/or physical examination. This includes requests for lab work and x rays. 
We have communicated with many of you through the HealthMyself (Pomelo) portal during the COVID pandemic as an adjunct to Virtual Care (telephone and video visits).  We will continue to do use the portal for secure email communication, as well as telephone and video visits.   If a secure email is not appropriate for your question or concern, we will ask you to contact the office to book an appointment.  If we feel you would best be served by being seen in-person, we will request you come to the office.  You may also be directed to, or receive a call from our nurse, for follow up of tests or other issues.
Health link BC and calling 811 are good resources for many common problems.
How do I get a referral to a specialist?
Specialists require referral from a physician for an appointment.  Book an appointment with your primary care physician to discuss a referral to a specialist. They know your medical history, and are in the best position to determine, with you, if a referral is needed, we can determine what tests are required prior to referral, and which specialist would best serve your needs.
Your doctor can also provide a referral to physiotherapy or massage therapy and other allied health professionals as needed.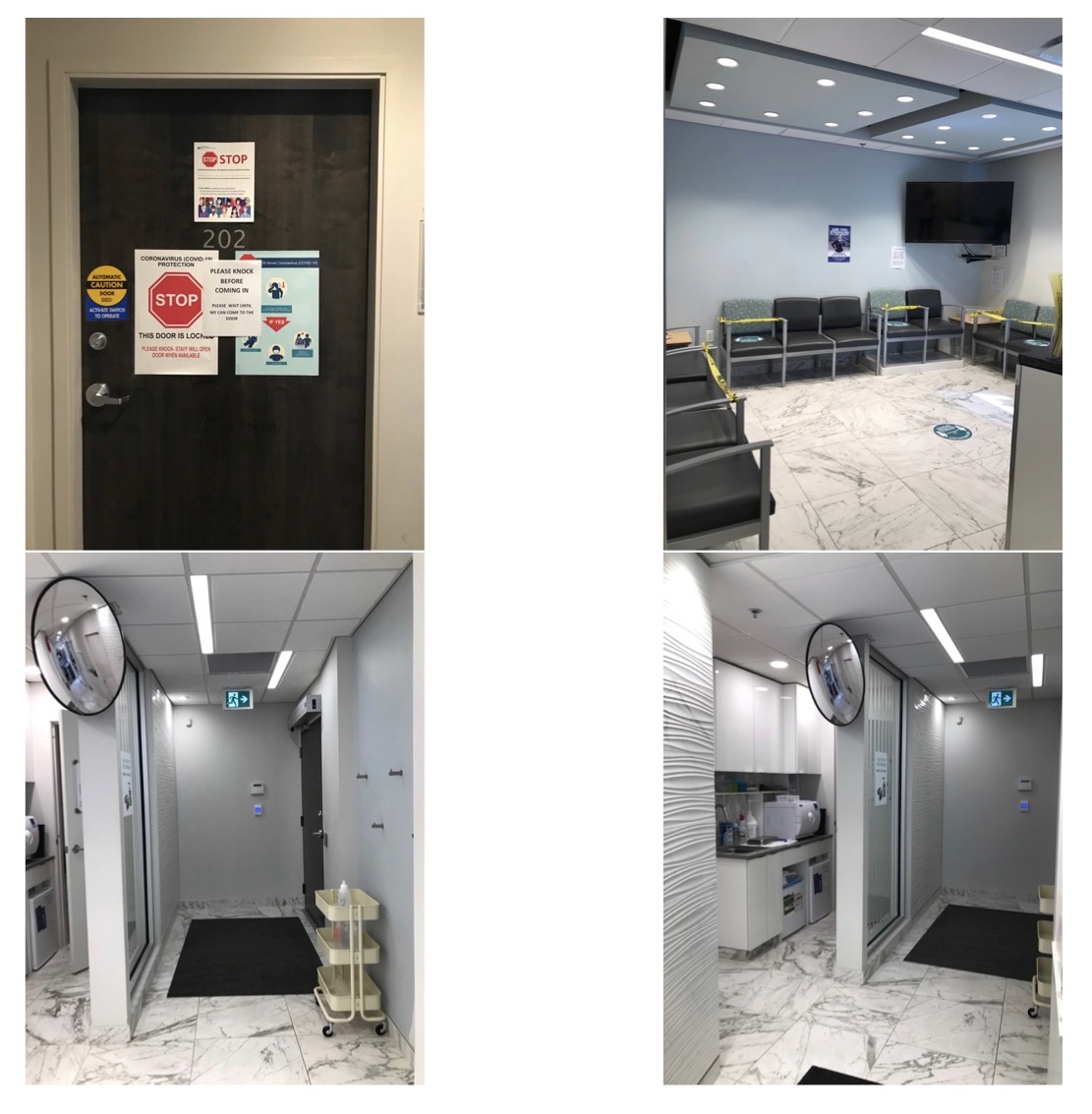 For Baby/Child Immunizations contact:
 505 Doyle Ave Kelowna  
 (250) 469-7070
For Travel Vaccinations contact:                       
Travel Medicine and Vaccination Centre
835 Gordon Dr, Kelowna, BC V1Y 3H4 
(250) 868-9797
Helpful links and Resources 
Child health/ Parenting  
About Kids Health (Sick Kids, Toronto) 
Book - Boundaries with Kids, Dr. H. Cloud & Dr. J. Townsend
Zondervan copyright 1998
Community Health 
505 Doyle Ave Kelowna
250-469-7070 
Chronic Pain 
Bill Nelems Pain and Research Centre
Three part Educational Video series: Overcoming Pain and Living Well Again 
Diabetes 
Interior Health Diabetes Clinic
505 Doyle Ave Kelowna 250-469-7070
General health 
website or call 811