Physician Events
Current Events:
Stay tuned for upcoming new events!
Past Events: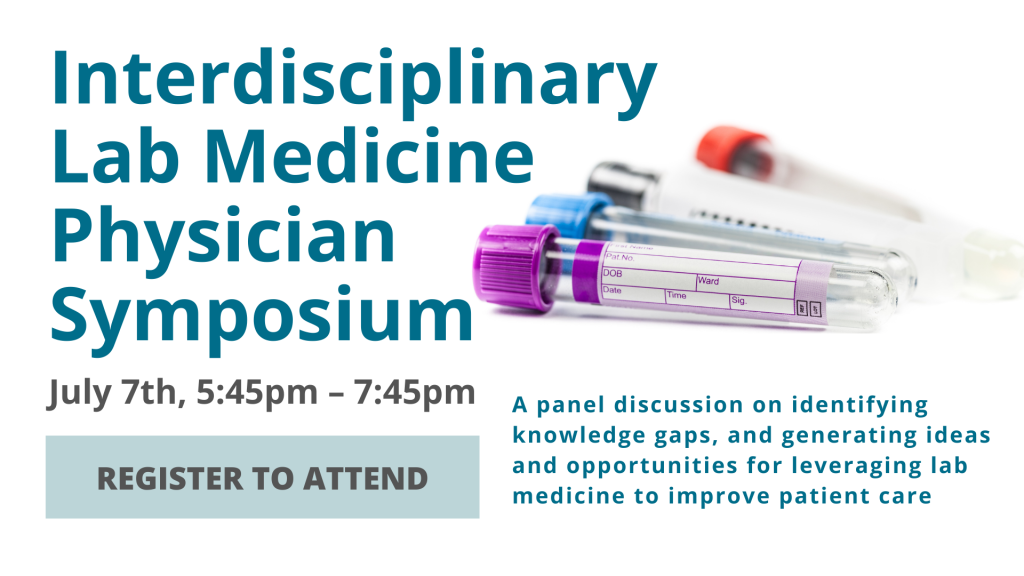 WHEN: July 7th,

5:45 pm – 7:45 pm

WHERE: Delta Marriott Hotel Burnaby (or virtual attendance)

LINK:  virtual attendance via zoom, REGISTER for Link

AGENDA:

5:45 pm – 6.30 pm Doors open; in-person buffet dinner and networking
6:30 pm – 7.45 pm Panel discussion with representation from Family Physicians, medical specialists, and hospitalists + Q & A
PANELISTS
Dr. Graham Segal, Family Physician, Hematology Clinical Director at LifeLabs
Dr. Vishal Gupta, Emergency Medicine
Dr. Casey Chan, Internal Medicine
Dr. Sophia Park, Laboratory Physician, Medical Biochemistry Division Head at Royal Columbian Hospital
Dr. Thomas Luo, Hospitalist
Dr. Jan Palaty, Clinical Biochemist
The clinical laboratory is a fantastic toolkit that doctors use on a daily basis, with 70% of downstream clinical decisions stemming from patient laboratory results. To better support collaborative care and enhance family physician/ nurse practitioner and specialist communication, the Shared Care Pathology Decision Support Initiative (PSDI) is hosting Burnaby's first Interdisciplinary Lab Medicine Physician Symposium. The panel discussion and audience Q&A aims to explore a range of perspectives in medicine on the use of laboratory medicine, and how to improve systems and processes to maximize effectiveness of the clinical laboratory.
Registration for this event is required, and in-person registration closes on Monday, July 4th at noon. Virtual registration will close on Wednesday, July 6th. Please note that all Burnaby physicians (family doctors/ nurse practitioners/ specialists) will be eligible to receive 1.25 sessional for attending this event.