Who We Are
Our Purpose:
Happy & healthy physicians, providing fun and innovative healthcare.
Vision:
A community that strives for the optimum health and well-being of its members & physicians through collaboration, engagement, and access for all to comprehensive healthcare and wellness promotion.
Mission:
Promoting Sustainable Primary Health Care through programs which address the healthcare issues of our Community and Physicians.
Our Team
Board of Directors 2019-20
Dr. Caroline Cook, Co-Chair, Family Doctor
Dr. Presley Moodley, Co-Chair, Family Doctor
Dr. Jonathan Burns, Director, Family Doctor
Dr. Holden Chow, Director, Family Doctor
Dr. Eddie de Jager, Director, ER
Dr. Mark Evered, Director, Patient Partner
Dr. Sanja Vukičević, Director, Family Doctor
Dr. Adriaan Windt, Secretary, Family Doctor
Ann Harper, CPA, Treasurer 
Abbotsford Division Staff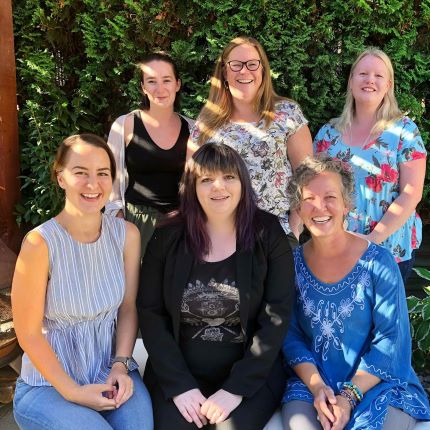 Back row from L to R: Jena Kruckenberg, Patient Partners; Denise Thandi, Member Services & Bookkeeping; Danielle Edwards, Programs & PCN Lead
Middle row from L to R: Monica Mamut, Executive Director; Meghann Coughlann, Project Coordinator; Marnie Griffiths, Care Connector & Admin